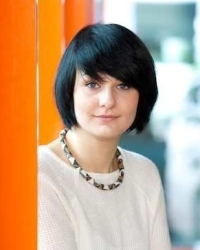 Anastasia Ershova
Postdoctoral Researcher
Name

Dr. A. Ershova

Telephone

E-mail
Anastasia Ershova is a postdoctoral researcher at the Institute of Political Science.
Dr. Anastasia Ershova is a Postdoctoral Researcher in the 'EUINACTION' project funded by the European NORFACE Network to complete the multi-disciplinary project Willingness and Capacity for EU Policy Action in Turbulent Times: Conflicts, Positions and Outcomes.
Anastasia's work focuses on EU legislative politics and decision-making. Her research touches upon such topics as delegation dynamics in the EU, the determinants of the EU Commission's discretionary powers, and EU responsiveness.
She studied political science at the Central European University (Budapest, Hungary) and the University of Mannheim (Mannheim, Germany). Anastasia obtained her Ph.D. from the University of Konstanz in 2018. Before joining Leiden University in September 2020, she was a Fellow at the Department of Government, London School of Economics and Political Science (2018-2020), and a post-doctoral researcher at the Department of Politics and Public Administration at the University of Konstanz (2018-2019).
Postdoctoral Researcher
Faculteit der Sociale Wetenschappen
Instituut Politieke Wetenschap
Guest
Faculteit der Sociale Wetenschappen
Instituut Politieke Wetenschap
No relevant ancillary activities