Centre for Learning and Literacy across Media
About us
Meet the people of the Centre for Learning and Literacy across Media
Paul van den Broek
Paul van den Broek is professor of Education Sciences at Leiden University and professor in Cognitive Sciences at the University of Minnesota, USA. He received his PhD in 1985 from the University of Chicago, and has been on the faculty at the University of Minnesota since 1987 and in Leiden University since 2008. His research focuses on the cognitive and neurological processes involved in learning and reading comprehension in children and adults, and on applications to educational practice. The latter includes the development of instructional methods for proficient and struggling readers and the development of reading comprehension tests.
Dr. van den Broek has been Associate Editor of Scientific Studies of Reading, and has served on the editorial boards of the Journal of Educational Psychology, Memory & Cognition, Discourse Processes, Reading Research Quarterly, as well as on grant review panels for several national and international agencies. He has published over 100 journal articles and chapters and has co-edited several books.
Read more about Paul van den Broek ››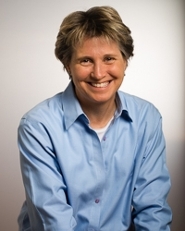 Christine Espin
Christine Espin is a Professor in Special Education at Leiden University. Previously (1990 to 2008) she was on the Educational Psychology faculty at the University of Minnesota. She received her PhD in 1990 from the University of Minnesota. Dr. Espin's research focuses on the development a systematic method for monitoring the progress of secondary-student with learning disabilities in academic areas such as reading, written expression, second-language learning, science, and history. In addition, her research focuses on the understanding, interpretation, and use of data for making educational decisions, and on the development of effective reading comprehension interventions for children with learning disabilities.
Dr. Espin was Principal Investigator and co-director of the Research Institute on Progress Monitoring (RIPM), funded through the U.S. Department of Education.. She is currently co-principal investigator for Making the Right Connections: Improving the Comprehension of Struggling Readers, funded through the Institute for Education Sciences, U.S. Department of Education.
Dr. Espin is currently the editor of the journal, Learning Disabilities Research and Practice, and has served on the editorial boards of several journals including Exceptional Children, Journal of Special Education, Scientific Studies of Reading, and Reading and Writing Quarterly. Dr. Espin began her career as a special education teacher for secondary-school students with learning disabilities.
Read more about Christine Espin ››
Evert Scholte
Evert Scholte is special professor at Leiden University. His teaching assignment is social welfare and special education of individuals with developmental difficulties, viz. autism spectrum disorders (ASD), attention deficit hyperactivity disorder (ADHD), oppositional defiant and conduct disorder (ODD/CD), anxiety and mood disorders (A/MD) and intellectual disability (ID).
Dr. Scholte received his PhD in 1988 from the University of Leiden, and is on the faculty since 1983. His practice oriented research targets the psychological, educational and family processes involved in cognitive and social-emotional development of children and adults with special educational needs, as well as development of applications to improve treatment practices for these individuals. The latter includes the development of evidence based tools for the assessment of special needs and the implementation of appropriate educational, family and social welfare services that stimulate optimum cognitive and social-emotional growth.
Concerning assessment tools Dr. Scholte was involved in the Dutch validation of the Vineland Adaptive Behavior Scales – Screener version (VABS-S, Sparrow et al., 2009), the Behavior Inventory of Executive Function (Brief-A, Roth et al., 2011) and the Social Responsiveness Scale ( SRS-A, Constantino et al., 2012). He was further one of the founding fathers of the International Journal of Child and Family Welfare.