Research programme
Social decision-making
... examines how different motives stemming from people's interdependencies and social identities influence decision making in social contexts.
Contact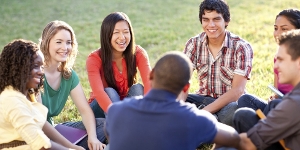 This research programme focuses on the behavioural consequences of motivated cognition in situations of interdependence. It views social decision making as a key aspect of social and organisational psychology because individuals are influenced both objectively and subjectively by others in their decisions to act. The group has specific expertise on interdependence relations and identity processes. Its mission is to combine these perspectives to examine social decision making in small group settings, organisations, and the society at large.
The social-decision making programme aims to contribute to scientific knowledge on all these levels of analysis. The research is characterised by the use of multiple research methods (ranging from experimental work using psychophysiological measures to qualitative interviews in organisations) integrating social and organisational psychology. Basic insights derived from social psychology are applied to organisational problems and policy issues in environmental and economic psychology. In turn, organisational and societal problems give rise to new theory development and basic research.
More emphasis has been placed on the examination of rational and emotional processes in economic decision making. This is reflected in the appointment of a professor (prof. Wilco Van Dijk), two assistant professors (Dr. M. Van Putten en Dr. M. Noorde­wier) and an associate professor (Dr. L. Van Dillen) with expertise in economic psychology, and the Master's specialisation in Economic and Consumer Psychology.
Connection with other research