Ann Skelton in Aljazeera on child rights in Syria Camps
The United Nations Committee on the Rights of the Child (CRC) has accused Finland of violating the rights of Finnish children by leaving them in life-threatening conditions in Syrian camps. Ann Skelton, member of the committee, calls the situation 'inhuman'.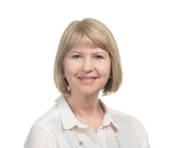 The committee of 18 independent experts issued the findings on Wednesday after considering a case filed on behalf of six Finnish children held at al-Hol camp in Syria's northeast region. The children belong to parents suspected of fighting for armed group ISIL (ISIS).
'The situation of children in the camps has been widely reported as inhuman, lacking basic necessities including water, food and health care, and facing an imminent risk of death,' warned Ann Skelton, committee member and professor of Child Law.
The committee, whose opinions and recommendations are non-binding, said that Finland had not given due consideration to the children's best interests when assessing their relatives' requests for repatriation.
'We call on Finland to take immediate and decisive action to preserve the lives of these children, and to bring them home to their families,' Skelton said.