Bart Custers on EenVandaag about investigative powers of civilians
Social media are playing a key role in calling for resistance to the corona measures. Online, agreements are made about where and when people will gather to protest. The authorities are not always fully aware of what is happening and cannot just infiltrate, whereas civilians can often easily participate in these groups. Are civilians allowed to do more online than the police?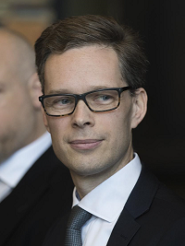 No, argues Bart Custers (Professor of Law & Data Science at eLaw, Center for Law and Digital Technologies) in Dutch radio programme EenVandaag's item called 'fact or fiction', on Radio 1.
Although civilians sometimes see more than the police, their powers do not extend as far as those of the police. Civilians who witness criminal behaviour can report it to the police, but they are not allowed to use investigative powers themselves. If the police suspect a criminal offence, they can make use of certain powers such as wiretapping, following people or even hacking and installing spyware. But the use of such powers is supervised by the public prosecutor and requires the authorisation of the examining magistrate. These additional safeguards are not present in civilian investigations, which is why civilians do not have such powers.
The item was broadcast (in Dutch) on Wednesday 24 November at 16:45 hrs on Radio 1.