'If a country is not safe, it will not become wealthy'
Over the past 20 years, levels of common crime throughout the world dropped, except in countries that are plagued by poverty, have large families and have been afflicted by civil wars. This was established in a study that compared safety in 166 countries.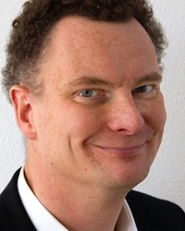 The research conducted by Professor of Criminology Paul Nieuwbeerta and Jan van Dijk was published recently in the Journal of Quantitative Criminology.
'The quality of governance is the most important explanatory factor for the level of crime in a country', writes the Secondant, a Dutch journal on crime prevention and public safety, about the research. 'When good governance is lacking, the level of crime will increase. This includes common crime, such as theft and violence, but also murder and organised crime. This insight is the most surprising outcome of the data analysis examined on crime in 166 countries over the period 2005 tot 2020.'