Aleydis Nissen publishes a feature article on the Kenyan floriculture industry
Aleydis Nissen, one of our colleagues from Belgium, created a feature article with photos for Knack magazine (Roularta Media Group). The Pascal Decroos Fund sponsored this article.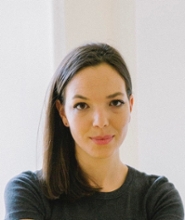 'Dutch newspapers report regularly on labour rights violations in the Kenyan floriculture industry', Nissen explains. 'That's not surprising. Most Kenyan roses are exported to the Netherlands. It is, however, unfortunate that these newspapers focus exclusively on Kenyan rose farms with Dutch or other European owners. Dutch journalists don't acknowledge that half of the rose farms are owned by the Kenyan elite and Indian entrepreneurs. This article explains why this short-sightedness has dramatic consequences in Kenya.'
Nissen stayed at the British Institute in Eastern Africa. She was a guest researcher in Professor Attiya Waris's team at the University of Nairobi. Earlier this year, Nissen joined the advisory board of this university's Journal on Financing for Development. Nissen's pictures have previously been published in the Yale Journal of International Affairs and the Columbia Journal of International Affairs.
Read the full article (in Dutch).
Photo: Aleydis Nissen

Photo: Aleydis Nissen