Joyce Esser and Hosna Sheikhattar win Meijers PhD positions 2020
Every year, the Faculty awards two Meijers PhD positions to talented young scholars. Candidates both from within and outside of the Faculty can apply.
Joyce Esser."Designing justice: searching for a sustainable administrative law design".
This project examines the constitutional underpinning of the Dutch system of judicial review of administrative action. This system is currently under pressure: recent decisions on the nitrogen surplus or the childcare benefit illustrate how the judge is increasingly asked to offer both adequate individual justice and to rule on underlying polycentric issues. Developing this system in a future-proof way, requires an integral approach of possible procedural adaptations (such as direct review of rules) and the constitutional position of the judge. This project aims to understand and develop the institutional design of the Dutch system through a legal comparison with The United States, Germany and South-Africa.
Supervisors: Prof.mr. Y.E. Schuurmans en Prof.mr. G. Bogaard.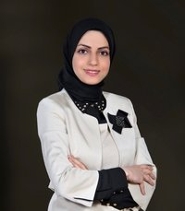 Hosna Sheikhattar "When Economic Sanctions Meet International Commercial Arbitration: The Quest for Just Allocation of Regulatory Authority"
The proliferation of economic sanctions as a tool of foreign policy has pushed the effects of these measures on international arbitration of commercial disputes into the spotlight. Complex interplay between the plethora of potentially relevant norms in sanctions-related arbitrations underlies concerns over the impact of sanctions on arbitration. This begs the question how to identify and bring coordination to potentially conflicting norms. This research project seeks to determine the most just division of regulatory authority between legal orders throughout the lifecycle of sanction-related arbitrations. The research project involves a desk research into primary legal sources and legal scholarship and is complemented with a series of interviews. It aims to enrich the existing body of knowledge at the intersection of arbitration, private international law and the law of economic sanctions.
Supervisors: Prof. dr. J.J. van Haersolte-van Hof en Prof. mr. S.J. Schaafsma.
About the procedure
Candidates were selected in several rounds. The first selection was made by the Research Board of the Faculty. Each research program could nominate two candidates. On the basis of this selection, 12 candidates were asked to further develop a full research proposal. The second selection was made by a Selection Board, consisting of Dr. Mosquera Valderrama, Prof. dr. Van der Rest, Ms. Tegelaar, Prof. dr. Steunenberg en Mr. drs. Bontje. The members of this committee were very impressed by the overall high quality of the research proposals and the impressive CVs of the candidates. They selected six candidates for an interview. All candidates made a very good impression. The committee was able to nominate 2 candidates for the position, which the Faculty board consequently confirmed.
Many thanks to all those people who were involved in the selection process at any point in time. We wish the new Meijers PhDs a lot of success. We look forward to the results of their very promising research projects.