Leiden inspires a children's book
Paul Cling followed the Master's programme in International Studies in Leiden from 2016 to 2017, and now works as a freelance artist, writing songs and poetry. He is also a cultural projects manager and has been a script reader in the past. We asked him about his Leiden experiences, his dreams and his book.
Could you tell us a bit about your book?
'My first book is called The Boy and the Toad. I started writing it in Leiden after a long solitary walk along Rapenburg canal. I chose to use a pen name: Sal Hendrie. The book is an illustrated poem, a children's picture book that tells the story of a boy who befriends a toad as he walks along a canal. He dives after the toad into the canal and discovers the marvellous underwater Kingdom of Canalia.'
'A boy was peacefully walking along a canal / The birds were dreaming on a day so banal.'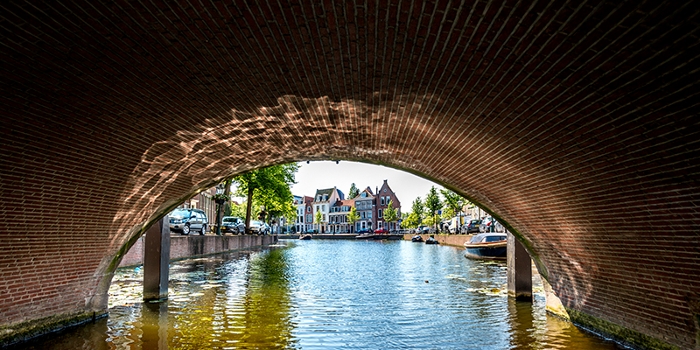 Why did you choose Leiden University?
'I had always wanted to combine qualitative studies with an international student experience, and Leiden proved to be the perfect place for this. I specialised in culture, media studies and political science, subjects taught by brilliant professors who were a real fount of knowledge. We were immersed in a variety of topics from the political impact of rap music in Thailand to the hidden symbols in American war movies. A unique programme in which I could combine my passions for movies, music and literature.'
'It was the best year of my student life. I was lucky enough to live on Middelstegracht, in a gigantic student building, which, if I recall correctly, used to be a hospice. Sounds spooky, but it was a palace! I also met incredible people from all over the world: the UK, Italy, Romania, Belgium, Russia, France and of course the Netherlands. I seized all the cultural opportunities at the University and joined a drama group, a music band and the International Studies Association. It was a fantastic place to live: I loved riding my bicycle to university, taking morning walks around the Saturday market and treating myself to Dutch delicacies: herring and Gouda!'
Poem written in Leiden
'I was given the opportunity to intern as a cultural projects manager at The French Institute in Hanoi, Vietnam. I am aware that it takes a long time to earn recognition for your 'creations'; it's hard to make a living as an artist. That's why I wanted to understand the production side of the cultural sector: organising exhibitions, writing press releases, preparing your portfolio and most of all meeting local artists. That last wish came true when I met a talented Vietnamese illustrator, Nguyen Thanh Vu, who specialises in children's picture books.'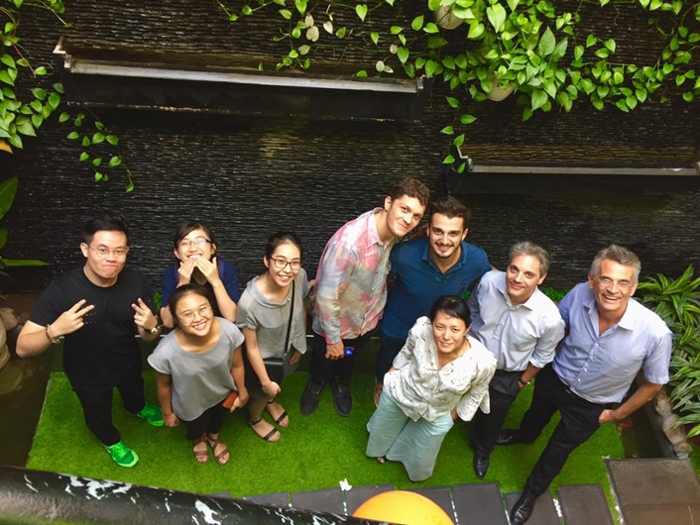 'This connection sparked my desire to illustrate The Boy and the Toad, the poem I had written in Leiden and finished in Vietnam. It was still at the back of my mind. Leiden was such a decisive period in my life, I couldn't let the poem die. I would say that this story of a boy walking along a canal pays homage to my memorable stay in Leiden.
In Leiden, I learnt a lot about the subjects I studied, as I already mentioned. But Leiden also taught me more about myself and others. I learnt core values about humanity that I will always seek to preserve. The Boy and the Toad could be construed as melancholic, but there is a positive side to it: friendship for a start, not to mention perseverance, hard work and taking the rough with the smooth. I will keep that mindset for the rest of my life.
Dreams
My dream is to publish this book because it is such an important project to me – and my illustrator too now. I would love to tour the world, write a sequel, talk for hours about the Kingdom of Canalia and perhaps even attract new students to Leiden! Who knows?'
If you enjoyed reading Paul's story, you can support the Kickstarter campaign for his book, which runs until 20 June. You will receive a signed copy of the book.
More information