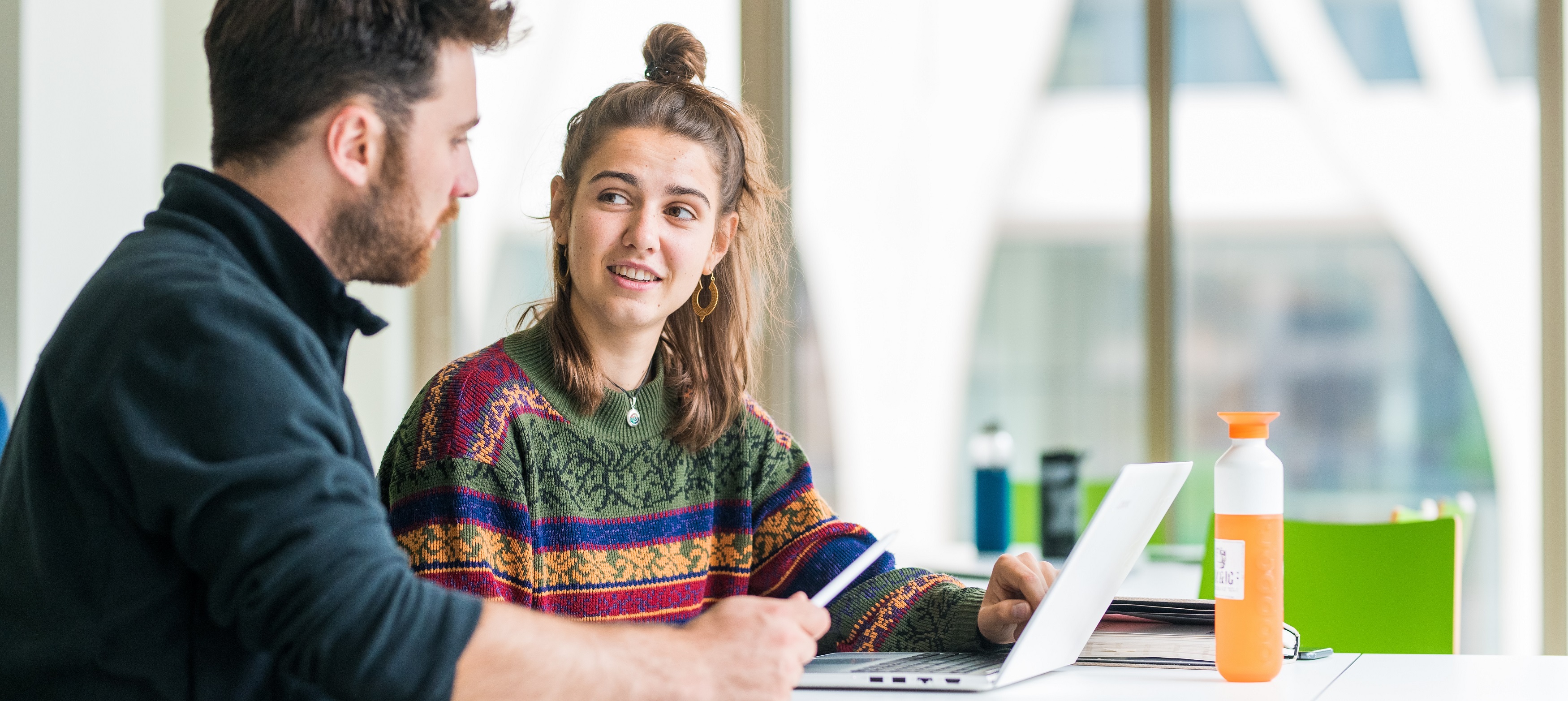 Study information
Experience Day Urban Studies
Date

Saturday 25 November 2023

Time

Location
Registration for the Experience Day is closed.
Are you interested in the BA Urban Studies but not yet sure if this is the right programme for you? Would you like to talk to students, attend a lecture and participate in a tutorial? Come to the Experience Day on campus in The Hague on Saturday 25 November.

The Experience Day is meant for students who have already informed themselves about the programme and want to dive a bit deeper into the content.

Event programme:
You will start your day by attending a lecture by Prof. Manon van der Heijden
You will then follow a tutorial in a smaller group, during which you will discuss the lecture and a homework assignment you prepared beforehand with the tutor and fellow prospective students. There is also the opportunity to ask students and staff your questions at the information market.
Parents and guardians
Your parent or guardian can join the lecture, and during the tutorial there is a city tour for them to join. The location of the event will be Wijnhaven, The Hague.
Programma
| Time | Programme The Hague |
| --- | --- |
| 14.00-14.30 | Doors open and registration |
| 14.30-15.15 | Lecture Urban Studies by Dr. Jeff Fynn-Paul |
| 15.15-15.30 | Break |
| 15.30-16.15 | Tutorial |
Homework
To prepare for the Experience Day, you will need to do some homework, just as you will need to do as an actual student. The homework consists of reading and preparing discussion questions. You can find the homework here.

Be aware that during the Experience Day you will dive deeper into the content of the programme. If you want to find more information about the general setup of the programme, please watch the video below.
Contact us
If you have questions about the event, please contact us at proefstuderen@hum.leidenuniv.nl. If you have questions about the programme in general, chat with a Student Ambassador or another member of staff. You can find their contact details here.