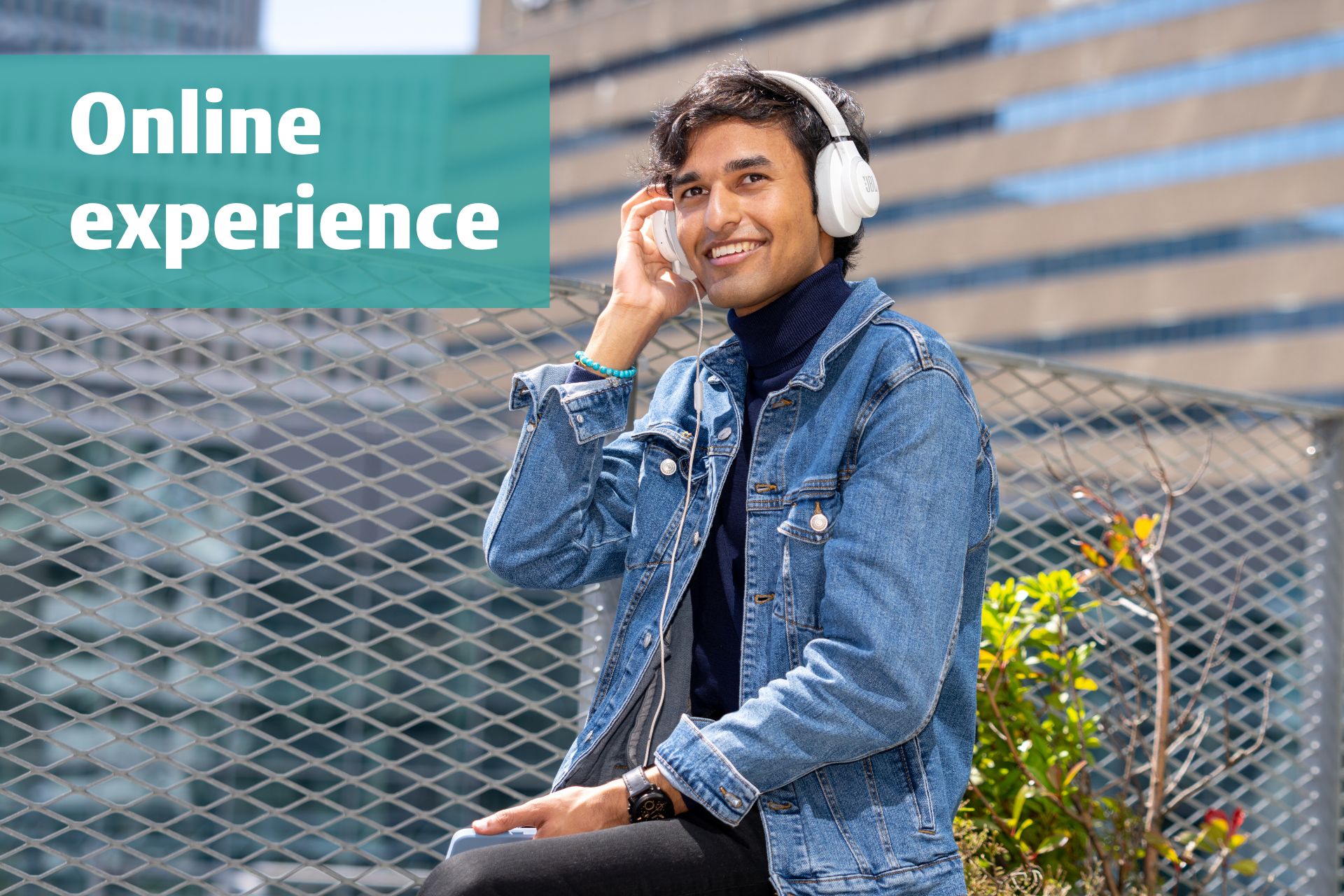 Study information | Online Experience
Online Experience Day Leiden University College The Hague
Date

Friday 13 October 2023

Time

Explanation

This online experience day will be hosted on Zoom. We recommend joining on a desktop for the best viewing experience.

Room

Zoom
Are you thinking about studying at a university college and are you wondering what Leiden University College The Hague (LUC) has to offer? Would you like to delve a bit deeper into our programme, ask an admissions officer questions and participate in an virutal tour of LUC?
Then make sure to join us online for our Experience Day!
What to expect?
This online experience day includes an information session about our programme, a sample lecture and a virtual Q&A session with a panel made up of students and staff members. Additionally we will offer a virtual campus tour so you get a feel for our unique campus building.
Some programme components, such as the information session, will be recorded and made available afterwards, but we recommend joining in realtime if possible. It's the best way to ensure you don't miss anything that is not recorded, and to interact with our panel of staff and students who are excited to tell you more about LUC.
Programme
Time
Activity
14:00 - 14:45
General Plenary Lecture
14:45 - 15:30
Sample lectures
15:30 - 16:15
Q&A session
16:15 - 17:00

Campus Tour

OR

Deep-dive on admissions
Leiden University College The Hague offers a broad, flexible and interdisciplinary residential Liberal Arts and Sciences programme with a focus on Global Challenges. In this bachelor programme you will specialize in relevant fields like world politics, economics, governance, international justice, human & cultural interaction, global public health and environmental sciences.