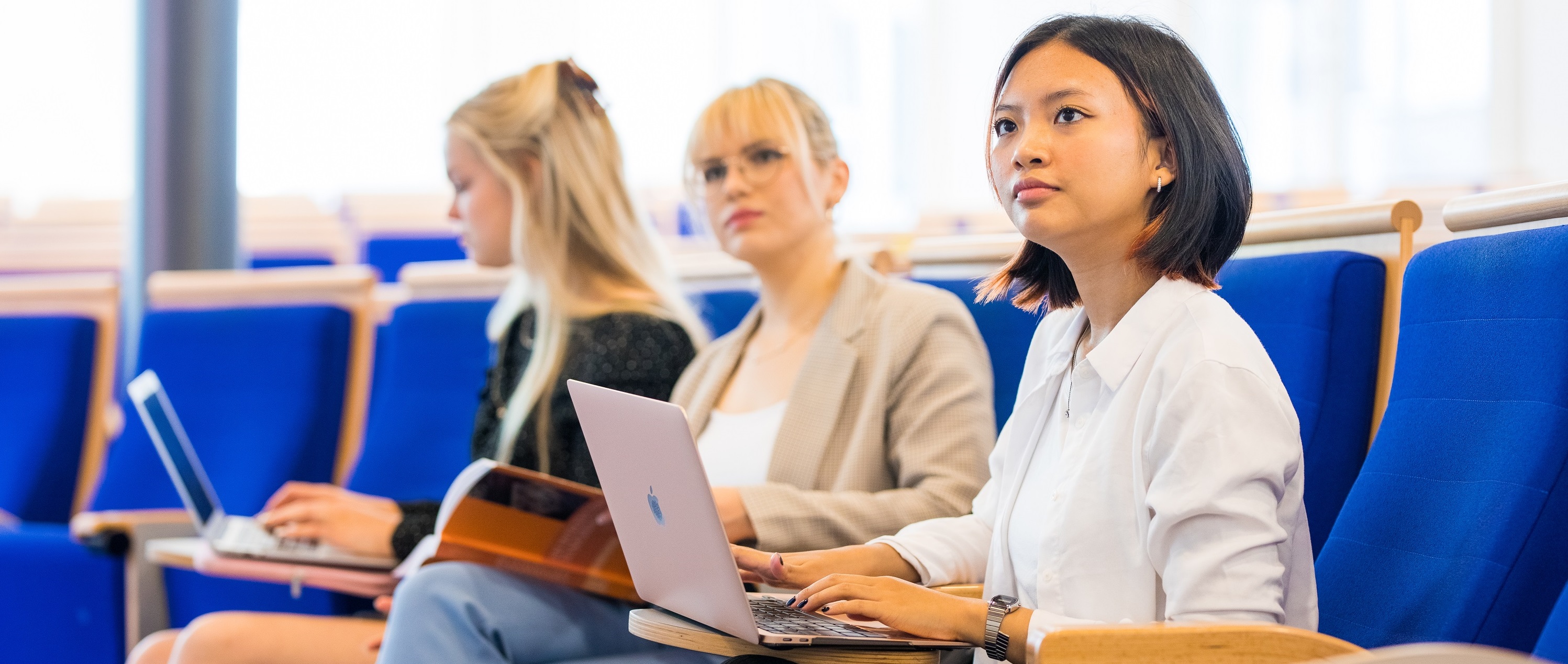 Study information
Student for a day International Studies
Date

Wednesday 3 May 2023

Time

Location
Globalisation is shaping the world in which we live. In the BA International Studies, you have the opportunity to study one of eight world regions within the context of global interactions. At the same time, you will learn a key language of your chosen region and acquire skills that will prove to be highly valuable for your future career.
What is a Student for a day event?
During a Student for a Day event you will attend one or multiple first-year lectures. A current student joins you at the lectures and shows you around campus. Of course there is enough time to answer all your questions about the programme and studying in The Hague!
Who can take part?
The Student for a Day event is intended for people in their last years of pre-university education (like 5/6 VWO) or students of a (Dutch) university of applied sciences. Have you visited the website, watched the programme video and visited the Bachelor's Open Day? Then a Student for a Day event is the perfect moment to experience whether this programme suits you.
Event programme
09:00-10:00 - Lecture Foundations of Political Economy
10:00-11:00 - Q&A
11:00-11:30 - Campus tour
Contact
If you have questions about the programme, you can always contact us. Contact details of the study advisor and the student ambassador can be found on the programme's contact page.