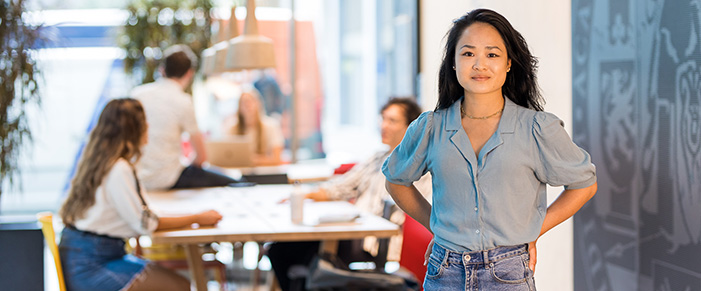 Study Information
Experience Days in The Hague
Date

Friday 11 February 2022 - Saturday 12 February 2022
Join the Experience Days in The Hague
During an Experience Day you follow a lecture and/or a tutorial, you can talk to current students and ask all your questions. The event take place on the Campus in The Hague and for students who would rather join the event online, there is the opportunity to do so. You can follow an Experience Day on the following dates:
Studying in The Hague
Leiden University is one university in two cities. The Campus The Hague is our young, vibrant campus, located in the international city of The Hague; at the heart of national politics, the judiciary and socially involved organisations.
In The Hague you can choose from a wide range of internationally and politically-administrative oriented bachelor's programmes. Because where better to learn about, for example, governance, security issues and economics of a world region than in The Hague as an international city of peace and justice!