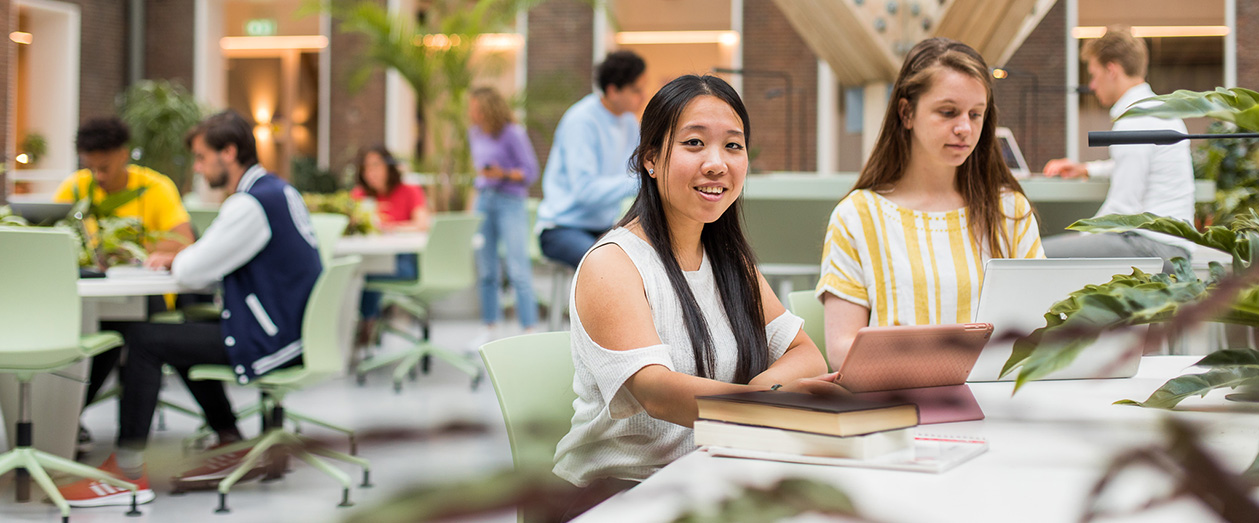 Study Information
Bachelor's Online Open Days
Date

Friday 30 October 2020 - Saturday 31 October 2020

Explanation

Friday 30 October: 13:30 - 20:00 hrs. & Saturday 31 October: 9:00 - 17:30 hrs.
Visit our Bachelor's Online Open Days!
Are you interested in a bachelor's programme at Leiden University? Then visit our Bachelor's Online Open Days, on 30 and 31 October, from the comfort of your own home.
Experience the university online
At the Bachelor's Online Open Days you can explore all the programmes taught at the university. Get your bearings at the virtual information fair, join the programme presentations and experience online the city where you will be studying. It is a great event to orient yourself and learn more about what Leiden University has to offer.
Click here to see all the things you can do during the Online Open Days.

Is this something for me?
Are you almost done with your university preparatory education? Have you earned a university preparatory diploma, and returning from a gap year? Are you currently enrolled at a university of applied sciences, and considering transferring to the university? Then you shouldn't miss the Bachelor's Online Open Days!
What can you expect?
At the information market you'll find virtual stands for all the different programmes in Leiden and The Hague. Delve deeper into your favourite programme! Or find information on non-study-related matters: Leiden University Sports Centre, housing, introduction weeks and student associations, for instance. You'll be able to watch videoclips, download brochures, ask questions during the live Q&A and chat with students.
Curious about what it's like to study at Leiden University? Ask our students! Got more general or programme-specific questions? Ask our lecturers and study advisors. No question will go unanswered!
Get to know our cities and student life from home! Explore not just the cities of Leiden and The Hague but our campus and classrooms too in one of our virtual tours. You'll see exactly what your future lecture rooms looks like!
Check out which presentations are going on in the 'Now Live' section. You might find a programme you would never have considered otherwise. Life is full of surprises!
Questions about the Online Open Days?
Study Line can help! Phone them at +31 (0)71 527 1111 or email them at studielijn@leidenuniv.nl. Study Line will also be waiting to answer your questions at the Online Open Days Helpdesk.