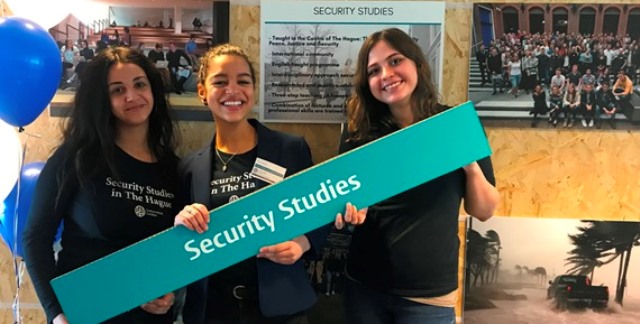 Study Information
Meet & Greet Student Information Officers BSc Security Studies
Date

24 April 2018

Time

Address
Do you have some last questions about BSc Security Studies? We are offering you a last chance to meet with our Student Information Officers during a Meet & Greet!
During this informal event, the Student Information Officers will be available to answer all your questions about the bachelor programme, studying at the Campus of Leiden University in The Hague and student life.
If time permits, a short tour of the building will be provided as well.
More information and registration
You are welcome to join us from 13:00 until 14:30 hrs in the brasserie on the ground floor of our newest building: Wijnhaven, Turfmarkt 99 in The Hague.
Please register before 18 April 2018.
If you have any questions about the programme of the day, please contact Soumay Lkoundi, Study coordinator.
We are looking forward to welcome you to our Campus!