Lecture
SAILS Lunch Time Seminar
Date

Monday 13 June 2022

Time

Location

online only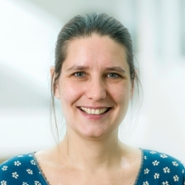 Extracting relevant information from text: challenges and solutions
We typically associate machine learning with classification, regression, and clustering. But some machine learning tasks are extraction tasks: we have a sequence of data and we need to extract the relevant information from it. In text data, the relevant information we are looking for are typically entities and relations between them: names of people and events in news texts, proteins and genes in biomedical data, or artefacts and locations in archaeological reports (as we saw in the seminar talk by Alex Brandsen). In this talk I will introduce information extraction and the common machine learning approach to information extraction from text. I will briefly discuss three different projects addressing information extraction in different domains, among which the PhD project of Anne Dirkson in which we have developed text mining techniques to process and extract information from the large volume of messages on a patient forum. Specifically, we have mined side effects of medications, and the coping strategies of patients who suffer from these side effects. I will show the challenges and results of this project.

Suzan Verberne is an associate professor at the Leiden Institute for Advanced Computer Science of Leiden University. She is group leader of Text Mining and Retrieval in which she supervises 7 PhD students. She obtained her PhD in 2010 on the topic of Question Answering systems and has since then been working on the edge between Natural Language Processing and Information Retrieval. She has been involved in projects involving a large number of application domains and collaborations: from art history to law and from archeologists to medical specialists. Her recent work centers around interactive information access for specific domains. She is also involved in a number of projects on social media mining.
Join us!
The SAILS Lunch Time Seminar is an online event, but it is not publicly accessible in real-time. If you would like to join this seminar, please send an email to sails@liacs.leidenuniv.nl to receive a link.