Conference
Lessons from Afghanistan: international conference hosted by LUCIR, ISGA and GTGC
Date

Friday 3 December 2021

Time

Location

Online
A comprehensive exchange about military and political intervention in the region
After two decades of post-9/11 Western and international engagement in Afghanistan, foreign military troops withdrew in August 2021 and left behind many Afghans who are now facing an uncertain future under the re-installed Taliban regime. This moment calls for a reflection on what the lessons from Afghanistan mean for the future of the theory and policy practice of core issues related to war, peace and justice.
During this one-day conference, we are bringing together scholars, civil society representatives, and policy makers to contribute to a comprehensive exchange about military and political intervention in the region, from the perspectives of Afghanistan and its neighbor countries, and from Europe. Contributions critically discuss the impact of foreign interventions on regional security, human rights, and statebuilding, and the past and future of European approaches to security abroad.
The conference is organized jointly by LUCIR (Leiden University's Centre for International Relations), ISGA (Institute of Security and Global Affairs) and GTGC (Global Transformations and Global Challenges Initiative), all at Leiden University, The Netherlands.
Join us
All who are interested are welcome. Sign up here and you will receive a confirmation email containing information about joining the meetings:
Zoom
Preliminary programme Friday 3 December 2021
8:45: Opening Remarks: Joachim Koops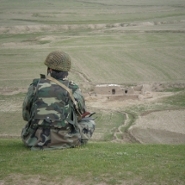 9:00-10:30 Regional Perspectives on International Interventions and Security
Chair: Beatrix Futak-Campbell, Leiden University
Mariam Safi, Organization for Policy Research and Development Studies, Kabul
o Title tbc
Zahid Shahab Ahmed, Deakin University, Melbourne
o Geopolitical dynamics concerning Afghanistan and the role of Pakistan
Salma Malik, Quaid-e-Azam University (QAU), Islamabad
o China's interest in future Afghanistan and its implications
Rajeshwari Krishnamurthy, Institute of Peace and Conflict Studies (IPCS), Delhi
o Title tbc
Muge Kinacioglu, Leiden University
o Mission Accomplished? NATO intervention and Turkey in Afghanistan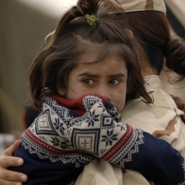 11:00-12:30 Human Rights and Protection of Civilians
Chair: Matthew Hoye, Leiden University
Christian Jorgensen, Samantha Shyam, and Vinita Banthia, American Red Cross‐National Headquarters, Washington DC
o The Post-Bellum Big Stick: How recognition of the Taliban may provide greater protections to civilians and impel greater adherence to international laws and norms
Tom Buitelaar, Leiden University
o War Crimes in Afghanistan: Between impunity and co-optation
Lema Salah, Radboud University, Nijmegen
o Constructing "Gender" in Gender Discourses: How the Women, Peace and Security agenda was implemented in Afghanistan during 20 years of international engagement
Kaleigh Heard, Kristin Thue, and Theodora Ogden, RAND Europe, Cambridge
o Safe Haven or Death Sentence? Social media as a double-edged sword for women's rights activists in the Taliban's Afghanistan
Matthew Hoye, Leiden University
o Diaspora Support Systems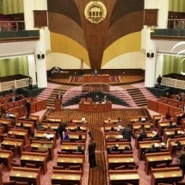 13:30-15:00 External Intervention and Statebuilding
Chair: Corinna Jentzsch, Leiden University
Geoffrey Swenson, City, University of London
o Law and Disorder: Promoting the rule of law in Afghanistan after the surge
Cristina Fontanelli, University of Genoa
o Organisational Learning in Afghanistan: The case of the female engagement teams
Orzala Nemat, School of Oriental and African Studies (SOAS), London
o Title tbc
Farooq Yousaf, SwissPeace, Basel, and Moheb Jabarkhail, CIPE/George Mason University, Fairfax VA
o The "Perceptions" and "Realities" of Peace and Justice: Lessons from Afghanistan's post-9/11 (Western) peacebuilding project
Karim Elkady, Tufts University, Boston MA
o What Went Wrong in Afghanistan?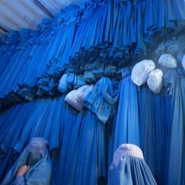 15:30-17:00 Implications for European Security and EU Approaches
Chair: Joachim Koops, Leiden University
Danny Pronk, Clingendael Netherlands Institute for International Relations, The Hague
o Saigon Syndrome: An intelligence post-mortem of Afghanistan's collapse in 2021
Alexander Borum, European Union Capacity Building Mission in Somalia (EUCAP), Mogadishu
o Things to Come: Lessons for Somalia from the fall of Afghanistan
(More panelists to be announced)
16:30-17:15 Keynote
Nader Nadery, former member of the Peace Negotiation Team for the Afghanistan Peace Process in Doha and former chairman of the independent Civil Service Commission of Afghanistan
Organising committee
For further information, please do not hesitate to contact the organising committee: