Lecture
CPP Colloquium Series with Avia Pasternak
Date

Thursday 2 December 2021

Time

Series

Location

online
https://smart.newrow.com/room/nr2/?room_id=iad-986&fr=lti
Responsible Citizens, Irresponsible States: Should Citizens pay for Their State's Wrongdoings?

States are often asked to pay compensation for their unjust wars, historical wrongs and international crimes. But when they turn to pay for their wrongdoings, it is the citizens who end up paying the price, even if they protested against the state's policies, did not know about them, or had little political influence. So why should citizens pay for their state's wrongdoings?
Responsible Citizens, Irresponsible States develops an answer to this question. It argues that citizenship can be a type of massive collective action, where citizens willingly take part in their state, and where state policies are the product of this collective action. While most ordinary citizens are not to blame for their participation in their state, they nevertheless ought to accept a share of the remedial obligations that flow from their state's wrongful policies. But the book also shows that this is not true for all states. In some non-democratic states most citizens are not participating and should not pay for their state's wrongdoings. The book's findings call for a revision of the way we hold states responsible at the domestic and international levels.

Avia Pasternak Is an Associate Professor in Political Theory at the Department of Political Science, UCL. She works on questions of collective responsibility and political obligations.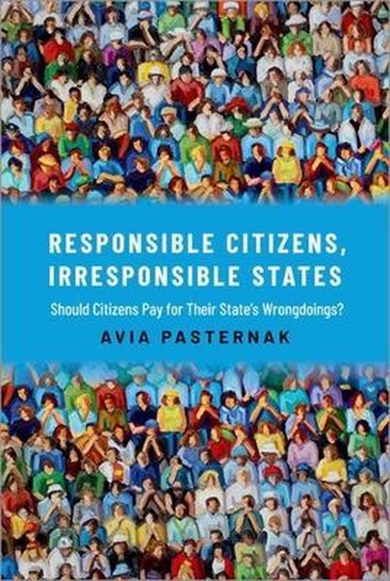 About the Center for Political Philosophy (CPP) Colloquia Series

The CPP is a collaboration between the Institute for Philosophy and the Institute for Political Science at Leiden University. Attendance of the Colloquia is free and there is no need to register. See CPP for more information. For further questions please contact dr. Wouter Kalf at w.f.kalf@hum.leidenuniv.nl
All are welcome!