Lecture
Seminar: POPNET Connects with Lasse Folke Henriksen
Date

Monday 13 September 2021

Time

Location

Online; you can register for free below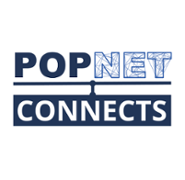 Careers through Networks – Studying the Relational Underpinnings of Social Mobility using Danish Register Data
Labor market mobility is the product of people traversing complex interdependent networks of institutions and people. Over the course of careers, workers build social networks to other workers through shared institutional and organizational histories. For a long time, scholars have studied how such networks enable and constraint the mobility of workers, shaping horizontal movement across workplaces as well as vertical movement in the occupational structure. In this talk we theorize the relative importance of different configurations of worker ego networks in enabling social mobility in labor markets, along with their changing utility across different occupational careers.
We consider family, education-, workplace-, and resident-based ties to co-workers and managers and provide a theoretical framework that link synergies between the type, strength and power asymmetry of social ties to horizontal and vertical mobility outcomes. We present various analytical strategies for identifying workers' network configurations and for testing the relative importance of different configurations on different mobility outcomes. Combining linked employer-employee data with population registers and educational records we reconstruct workers' network configurations as they move between workplaces. By combining dynamic multimodal network data with mobility outcomes across workers' careers we are able to demonstrate the multiple pathways by which networks inform labor market mobility.
About Lasse Folke Henriksen
Lasse Folke Henriksen is Associate Professor at Copenhagen Business School. Henriksen's research interests involve: social networks in organisations and markets; experts and professions in governance and policy; the socio-economic and political prominence of corporate elite; inequality in a comparative perspective; and the politics of conservation and environmental sustainability. His work frequently deploys social network analytic tools to trace the origins of social and political action. Henriksen is the author of several books and he has published in journals such as Organization; Social Networks; Regulation & Governance; Global Networks; and International Political Sociology.