Lecture
Joint Lectures on Evolutionary Algorithms (JoLEA)
Anton Bouter and Roy de Winter
Date

Wednesday 15 September 2021

Time

Location

Online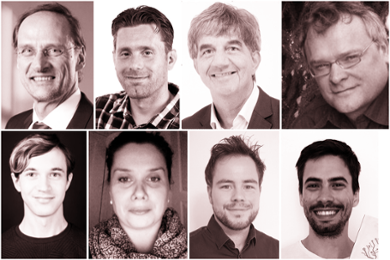 Joint Lectures on Evolutionary Algorithms (JoLEA) is a new series of top-quality lectures on EAs that will feature world-renowned speakers, local researchers, and PhD students. It's a joint initiative by Leiden University, CWI, Utrecht University and VU Amsterdam.
JoLEA events will take place approximately every two months. In this first lecture PhD candidate Anton Bouter from CWI will talk about: Optimal Mixing Evolutionary Algorithms for Large-S cale Real-Valued Optimisation, and PhD candidate Roy de Winter from Leiden University will present: Constrained Multi-Objective Ship Design Optimisation with a Limited budget of Function Evaluations. For more detailed information visit the JoLEA blog.
For more info and to stay up to date with the latest news, visit the JoLEA website.