Arts and culture | ARC Session
ARC Session- REFUSE/NIKS: Classical Music Performance Norms—Resist or Obey? Daniel Leech-Wilkinson in Conversation with Anna Scott.
Date

Monday 7 June 2021

Time

Location

Zoom online

As this session's special guest Daniel Leech-Wilkinson observes in his 2020 eBook Challenging Performance: Classical Music Performance Norms and How to Escape Them: "Classical musicians may be the only Western artists still trained to believe that their job is to reproduce the practices and intentions of the dead, as faithfully as possible, for ever."
Classical music's adherents might support the idea of increased performer agency and creativity, but "behind idealistic talk of artistry musicians must always strive, in the ruthless neo-liberalism that the music business so efficiently performs, to out-play their rivals in fluency, reliability, punctuality, collegiality, health, good looks, and musical affect, while being careful not to change the agreed character or meanings of a score."
Classical music performance norms are a set of rules and expectations concerning the agreed-upon character and meaning of musical scores. Both prescriptive (dos) and proscriptive (don'ts), as well as strictly enforced, these norms include patterns of behaviors and internalized values, beliefs, and assumptions that often operate unnoticed—until someone dares to expose, challenge, and escape them.
This session brings together a group of artist-researchers doing just that. As the above quotes suggest, however, this comes with great risk. Engaging more imaginatively with composers' scores is one thing, but how open are we really to greater imprecision, or to imbuing musical works with startlingly new characters and meanings, or to radically rethinking our criteria for evaluating the quality of performers and their performances?
Chaired by pianist Anna Scott, Assistant Professor at Leiden University's Academy of Creative and Performing Arts (ACPA), and featuring themes that emerge from a series of pre-recorded video presentations by Daniel Leech-Wilkinson and a group of ACPA-affiliated artist-researchers, this session will take the form of a 'live' discussion and Q&A. Pre-recorded videos will be available to registered attendees one week in advance. Questions to be discussed on June 7th include: why challenge classical performance norms at all; what are the risks and rewards; how to engage with gatekeepers; how to avoid alienating artistic communities; what role do audiences play; what wider cultural and political implications are involved; what has been the effect of the ongoing pandemic?
For access to presenter videos, please e-mail before June 6th 2021.
Featured Guest: Daniel Leech-Wilkinson
'Sounds Right'
There is much common ground between the values of classical performance and the political right, including belief in an imagined past, obedience to leaders, and the prevention of change. Examples are examined, focusing on critics' analogies between difference in musical performance and in sexuality and race. The right's failure to see the value of classical music for its political project, and the benefits for society of a more humane approach, are discussed.
Daniel Leech-Wilkinson studied at London's Royal College of Music, London and Cambridge Universities. He started out researching late medieval polyphony (sources, analysis, performance practice), before changing his focus, c. 2000, to the evidence of early recordings in relation to the practice and psychology of performance expressivity. His recent work questions foundational beliefs about 'proper' performance and offers musicians alternative approaches. He acted as Dramaturg for Helios Collective's 'Dido & Belinda' (2016) .
Recent publications include (with Helen Prior) Music and Shape (Oxford, 2018) and the eBook, Challenging Performance: Classical Music Performance Norms and How to Escape Them (2020). He is Emeritus Professor at King's College London.
Additional Contributors (in alphabetical order)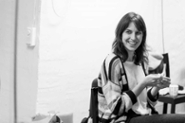 Heloisa Amaral
'Can there be Christmas without Santa?'
In Challenging Performance, Daniel Leech-Wilkinson describes classical music as a complex of norms, conventions, and make-believes so demoralising that one might wonder why bother at all. As a professional pianist I recognise and identify with if not all then most of Leech-Wilkinson's points, yet I cannot share his same hope for the future of classical music. Is it really possible, as Leech-Wilkinson suggests, to partially and selectively dismantle an ideology without knocking down the whole edifice? What would musical performance practice look like, for example, were we to draw out the most radical consequences of his critique, and when/if experiments like Dido & Belinda or the Moonlight Sonata at MM180 were to become the norm?
This contribution is a personal account; firstly, of the crisis I fell into when starting to systematically question the principles of my practice as a performer, and when I, although in the middle of my PhD trajectory and thirsty for new experiments, no longer had any ethical imperatives to hold on to—what was I working for, for when, and for whom? Secondly, it is about how the overpowering sense of contingency thus arisen gave way to new possibilities once I faced the phantom of a tradition lost and put its ruins in dialogue with the present.
Heloisa Amaral is a pianist, artist-researcher and curator based in Norway. Heloisa is currently in musical partnerships Duo Hellqvist/Amaral and Ensemble neoN, as well as in collaborations with numerous composers. Former curator at Ny Musikk Oslo and programmer of Ultima Academy at the Oslo Ultima Contemporary Music Festival until 2015, Heloisa has been an advisor of DEFRAGMENTATION: Curating Contemporary Music, a project of the German Federal Cultural Foundation, in addition to giving teaching workshops on curatorship and feedback techniques for musicians at the Summer Course for New Music Darmstadt and the Ensemble Modern Akademie. Currently, Heloisa lectures in curatorial practices in music at the Royal Conservatory of The Hague and pursues an artistic-research PhD on the same topic at the Orpheus Institute and the University of Leiden.
Carlo Diaz
Challenging Performance Could Use a Complement from Composition

Composers alive now are marred by the very same problem at the crux of Challenging Performance. Innovation is possible only insofar as a composer can imagine it single-handedly and precisely capture it on paper (to be executed in Western Classical Music's normative performance style). Composers and performers are both led wrongly to believe in the same myth, severely limiting musical possibilities from both sides. So here I propose an expansion of the work started in Challenging Performance. I make the case for sympathetic compositional voices to be included in its underlying project going forward and for a complementary trajectory to be charted in the thought, history, and ethnography of New Music. In light of the same critique of WCM's normative performance style, what is composition and what might it become? What might a new, more blended field of bodily and notational, original and historical invention look like?


I am a composer, concert producer, and artistic researcher: founder and artistic director of the experimental baroque orchestra Stile Nu, program assistant for the Chicago Center for Contemporary Theory at the University of Chicago, and docARTES PhD candidate at Leiden University and the Orpheus Institute. As composition, curation, writing, archival research, and event production, my work theorizes the historical, critical, and social capacities of contemporary musical practices. My PhD research is supervised by Anna Scott and Richard Barrett. I previously studied composition, interdisciplinary arts, visual cultures, and music technology at Northwestern University, Goldsmiths College, and the Conservatory of Amsterdam.
Håkon Skogstad
Resuscitated performance styles: Now what?
Artistic researchers, like myself, who revitalize forgotten performance practices through an "all-or-nothing" embodiment approach, ultimately face the question: "Now what?"
How can the stylistic knowledge attained from recreated recordings of Romantic repertoire be made applicable in a contemporary performance style, or in new music?
In the research project "Playing in the Manner of Ricardo Viñes", where the method of carefully recreating historical piano performances is at the core, Håkon Skogstad reflects on his own experiences from composing, arranging and performing – merging Romantic performance practice and Argentine tango to create a modern performance style – where the stylistic timing, rubato and articulation is at the core of the composition in his "Concerto for Piano and String Orchestra".
Håkon Skogstad (b.1989) is a prize-awarded diverse pianist and composer holding degrees in classical performance from Trondheim, Oslo and New York. He has performed in critically acclaimed ensembles and as a soloist throughout Norway and played concerts in the U.S., Argentina, Germany, Austria and Sweden. Skogstad released three recordings with recognized tango ensembles in Norway, as well as his debut solo album "Two Hands to Tango" – which has received numerous outstanding reviews worldwide.
Emlyn Stam

For several decades now, musician-researchers, musicologists, historians and philosophers have questioned the ideologies to which contemporary Western Art Music's (WAM) performance norms are beholden. Such ideologies include the notion that performers should remain true to scores, intentions of composers, reveal musical structure, and convey their performances with clarity and accuracy. The work done by scholars and artistic researchers undermining the validity of these norms seems to have had little practical impact on musical performances in the bastions of WAM such as opera houses, symphony orchestras and the rarefied world of the ever-serious string quartet. Through close listening and analysis of early string quartet recordings from 1900-1935, I have concluded that performer-centred qualities like intimacy, freedom and spontaneity are conveyed precisely through a lack of adherence to the notated score, flexibility of tempo and rhythm, and multi-layering or de-synchronisation of ensemble—regardless of the consequences for technical proficiency, intonation, verticality of ensemble and proximity to the notated score. In my own research I have encountered great resistance from WAM circles to reviving this early-recorded playing style. Perhaps the ideologies on which many current WAM performances are based are seen as crucial to its survival? Or might embracing alternative performance styles for canonic repertoires make performances more interesting, unpredictable and therefore treasured?
Violist Emlyn Stam is active as a chamber musician, soloist, pedagogue and performance researcher in the Netherlands and internationally. Since 2014 he has been artistic director of the New European Ensemble an international ensemble for contemporary and 20th century music. As a soloist Emlyn Stam has made numerous appearances for Dutch radio and television. He performed concertos with the Amsterdam Symphony Orchestra, Orquestra d'Espinho (Portugal) and the Schönberg Ensemble. Emlyn has also performed at numerous festivals such as Festival Vlaanderen, the Kuhmo Festival in Finland, Sound of Stockholm, Connect Festival, Giverny Chamber Music Festival, International Chamber Music Festival Utrecht and Grachtenfestival Amterdam. His many chamber music performances have included concerts with the Parkanyi Quartet and regular appearances with the Ysaÿe Trio of which he is a founding member. The trio released two CDs for the Dutch Record Company. As a teacher Emlyn regularly gives masterclasses in both viola playing and chamber music. He taught at numerous conservatories in the Netherlands, Estonia, China and Sweden. He currently teaches at the Fontys University for the Arts in Tilburg. Emlyn is an active music researcher and completed his doctorate at the Academy for Creative and Performing Arts at the Leiden University in 2019 with a dissertation entitled In Search of a Lost Language: Performing in Early-Recorded Style in Viola and String Quartet Repertoires. His research focuses on late 19th and early 20th century performance practices. He is regularly invited to give guest lectures on his research such as at the University of Leeds, the Hochschule der Künste in Bern and the Royal Conservatoire in The Hague.