Lecture
LUSSI Seminar Prophecy after Muhammad: the Early Alid Rebellions in a Late Antique Context with Mushegh Asatryan
Date

Wednesday 12 May 2021

Time

Location

Zoom

Room

https://universiteitleiden.zoom.us/j/65442559985?pwd=YThJWU9CcXZjN05GSitEQXU5TmtsZz09 at 07:00 PM Amsterdam
Prophecy after Muhammad: the Early Alid Rebellions in a Late Antique Context.

Join Zoom Meeting
https://universiteitleiden.zoom.us/j/65442559985?pwd=YThJWU9CcXZjN05GSitEQXU5TmtsZz09
Meeting ID: 654 4255 9985
Passcode: dc+e108W
It gives us great pleasure to announce Dr Mushegh Asatryan for our LUSSI seminar.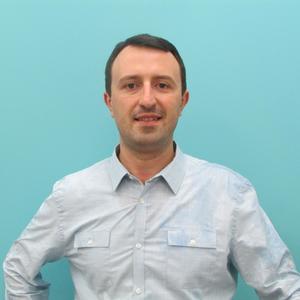 Mushegh Asatryan is Associate Professor of Arabic and Muslim Cultures, and Adjunct Professor of Classics and Religion, at the University of Calgary (Canada), where he is also Chair of the Division of German, Russian, and Arabic. He received his PhD in Religious Studies at Yale, and his work explores the history of early Muslim sectarianism, Shi'ism, medieval Muslim constructions of orthodoxy and heresy, and religious polemics and debate in the Abbasid empire. Mushegh Asatryan's monograph, entitled Controversies in Formative Shi'i Islam, studies the religious and literary history of early Shi'i sectarianism, and his forthcoming articles include "How to Read Muslim Heresiology" (Jerusalem Studies in Arabic and Islam) and "Secret Writing in an Early Islamic Polemic" (History of Religions). In 2020, Mushegh Asatryan received the Zahid Ali fellowship from the Institute of Ismaili Studies, to write a monograph on Muslim heresiology. He currently also working on a study and translation of Mu'tazili theologian al-Khayyat's polemical work Kitab al-Intisar (under contract with Gorgias Press). Together with David Hollenberg, he has received a grant from the National Endowment for the Humanities to prepare a critical edition and study of a major medieval Nusayri theological treatise. Another of Mushegh Asatryan's interests is the history of the discipline of Islamic Studies in Euro-American academia. In this field, he has critically explored scholarship on Shi'ism in his article "The Good, the Bad and the Heretic in Early Islamic History," and is currently preparing a study on the uses of philology and theory in writings on premodern Islam.