Lecture
Migration in a Soap Operatic Key: the work of Malagasy world expansion
Date

Thursday 22 April 2021

Time

Location

Online

Room

Online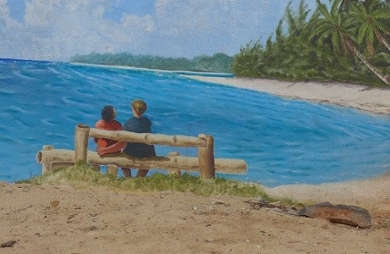 This event will take place online. Please register via the ASCL website. Registrees will receive a link a few days before the start of the lecture.
Since the end of World War II, Malagasy migration abroad - most especially to France - took place primarily in the context of higher education and was largely associated with the Merina ethnic group; both men and women travelled abroad for their studies. Since the late 1970s, however, this education-based diaspora has been joined by another, almost entirely female, group of Malagasy who largely come from the coastal regions of Madagascar and who have migrated to France in the context of marriage. Malagasy refer to these women as vadimbazaha or the spouse of a European. In her book in progress, Prof. Jennifer Cole developes a conjunctural approach to migration, analysing the entire migration trajectory of coastal women from their home towns in Madagascar through their lives in France and back again. This talk takes up one piece of that broader project: the journey out. Prof. Cole focuses especially on how women find French husbands and get to France. In contrast to much recent work that emphasises the role of legal regulations in contributing to female vulnerability, this talk focuses on threats coming from within women's social networks and how they give rise to what she calls "migration in a soap operatic key."
About the speaker
Jennifer Cole is Professor of Comparative Human Development at the University of Chicago.
(Image provided by the speaker).