Lecture | Kroonvoordracht
De mens: manipulator van zijn leefomgeving
Date

Friday 6 November 2020

Time

Location

Online lezing
This lecture is in Dutch.
Vanwege de bijzondere (beperkende) omstandigheden, zal de Kroonvoordracht van 2020 een aangepaste vorm kennen. Slechts een zeer beperkt aantal toehoorders kan bij de voordracht lijfelijk aanwezig zijn. De voordracht wordt op 6 november vanaf 15:00 uur live uitgezonden vanuit het Klein Auditorium van de Universiteit Leiden.
De voordracht zal live te volgen zijn. Meer informatie volgt.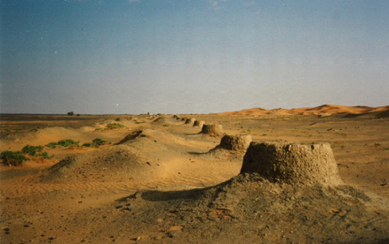 Over de lezing
Mensen manipuleren hun leefomgeving al vele tienduizenden jaren. Het begon met het gebruik van vuur. In de loop van de tijd volgden het kappen van bos, het produceren van voedsel en het vergroten van het leefbare oppervlak. Deze stappen vereisten technische vaardigheden in een toenemende vorm van ingewikkeldheid. De impuls om de leefomgeving te 'verbeteren' is een menselijke eigenschap. Bij dieren en sommige planten komt deze eigenschap ook voor, maar bij de mens is hij het sterkst ontwikkeld. De ingrepen hadden en hebben ook negatieve kanten.
Over de Kroonoverdracht
Sinds 1971 (vanaf 1983 jaarlijks) wordt door de Stichting Nederlands Museum voor Anthropologie en Praehistorie de 'Kroonvoordracht' georganiseerd. Deze lezingenserie is vernoemd naar de oprichter Gerrit Heinrich Kroon (1868-1945). Ieder jaar wordt een vooraanstaand wetenschapper op het gebied van de fysische antropologie of archeologie, uit binnen- of buitenland, uitgenodigd een lezing over zijn/haar onderzoek te houden. Dit jaar valt de eer te beurt aan de Leidse Emeritus hoogleraar Dr Corrie C. Bakels, verbonden aan de Faculteit der Archeologie.