Conference
Engagements with the Contemporary: The Humanities in, on, and beyond Crises
Date

Monday 26 October 2020

Time

Location

Online via Teams
Engagements with the Contemporary: The Humanities in, on, and beyond Crises
1st annual conference of the LUCAS research cluster "Modern and Contemporary"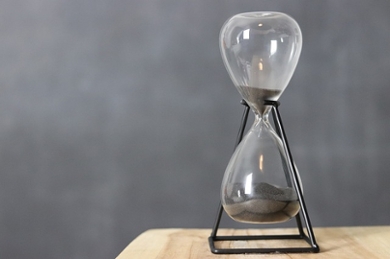 On Monday, October 26, from 11:00 to 14:00, the LUCAS cluster "Modern and Contemporary" will hold its first annual conference, entitled "Engagements with the Contemporary: The Humanities in, on, and beyond Crises."
The conference will include a plenary session during which members of the cluster will briefly introduce themselves and their research interests, followed by 6 parallel roundtable sessions in break-out rooms, each organized by the coordinators of the 6 thematic areas that define the research conducted within the cluster:
The conference will close with a plenary discussion during which we will exchange ideas on future plans for the cluster: what kind of activities we can organize, how we can boost collaborations, and how we can create a stimulating, inspiring, and inclusive environment for pursuing our individual or collaborative research plans.
All members of the cluster are encouraged to attend! To register, please fill out this poll or send an email to mc-lucas@hum.leidenuniv.nl (also mentioning which roundtable you wish to attend).
Conference theme
The LUCAS "Modern and Contemporary" research cluster is defined by its double commitment to the critical study of the present and the past in their intertwinement but also their differences. This intertwinement shapes our experience of the globalised present in which we are all situated, regardless of whether our research focuses on past or contemporary cases and events. This double commitment enables the study of the transversal temporalities at work in what we may call the contemporary.
In this one-day symposium, we will zoom in on the "contemporary" and the ways it is involved in our research – whether this research is on 19th-century travel narratives or artistic responses to the ongoing 'refugee crisis.' We propose crisis – an omnipresent (and overused) concept today in multiple contexts – as a lens that could help us unpack our engagement with the contemporary. How can we study contemporary crises as they are happening, without being able to take distance from them or without knowing how they will unfold? How might our experience of contemporary crises affect our research into the past, and how may the study of past crises enable meaning-making processes in the present?
The propositions "in" "on" and "beyond" in the title of this event point towards the tripartite positionalities and roles the Humanities can assume vis-à-vis the multiple transversal crises that mark the contemporary moment – from the financial to the so-called refugee crisis, or from the environmental crisis to the covid-19 crisis: the implication of the Humanities in these and other crises, past and present, which makes it impossible to extricate ourselves from them when we study them; the critical role of interrogating, historicizing, and reflecting on these crises, the frameworks of meaning they produce, and their cultural and socio-political reverberations; and the imaginative role of devising alternative, multiple futures and more inclusive and sustainable worlds. In this symposium, we invite debates that will explore how these three positionalities and roles – implication, reflection, and search for alternatives – are involved in the research we are doing in this cluster.