Lecture
Opening Academic Year 2020-2021 Institute of Philosophy
Date

Thursday 3 September 2020

Time

Location

Microsoft Teams
On Thursday 3 September 2020 the Institute of Philosophy will celebrate the opening of Academic Year 2020-2021. All staff, students, and members of the wider philosophical community are cordially invited to attend the presentations on Microsoft Teams.
Please use the following joining code: ccl7o8l
Programme
16:00

Opening and Welcome

James McAllister
Academic Director/Professor of History and Philosophy of Science

16:10

Speech


Joep Rovers
Student Mentor

16:20

Opening Lecture
Transcendental illusions of the digital world

Susanna Lindberg
Professor of Continental Philosophy

17:00

Close
Joep Rovers, student mentor
T.b.a.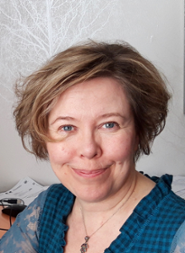 Susanna Lindberg: Transcendental illusions of the digital world

I will show how four transcendental illusions support the experience of the digital world.

Kant's 'transcendental illusion' is an idea that reason must project although it knows it to be unknowable. The transcendental illusions of the digital world concern sense, not reason. I develop them through Derrida's concepts (below in italics).

The illusion of proximity. The digital world could not function without the haptocentric illusion of touching distant things 'with a fingertip'. However, digital touching does not discover concrete things but their distance. Instead of touching, one manipulates, instead of a sensitive fingertip, one uses a skillful hand.

The illusion of presence. Digitality is constructed as an optical world in which one sees what one touches: everything functions under the illusion of presence. However, this presence is really spectral. It is all the more so because digitality consists entirely in writing: symbols that we read, and code that produces them.

The illusion of a complete memory. The Internet digital archives appear as a total memory that covers everything and does not forget anything. But every archive is a finite set of traces, not a universal container of everything past; a construction based on selective decisions.

The illusion of worldwide scope. Tele-technologies appear to give access to a world-wide network that offers both universal communication and panoptic surveillance. But it only has the reach of global capitalism. It is not a universal place, especially not a universal political space, but a finite dis-place of a common alienation.
About

Starting from 1 September 2020 Susanna Lindberg is the professor of continental philosophy at Leiden University. Before this, she has worked as senior researcher at Helsinki University Collegium for Advanced Studies and Université de Paris Nanterre, as lecturer and professor of philosophy at the University of Tampere, and as Academy of Finland researcher at the University of Helsinki. She is specialised in German idealism (Hegel, Schelling), phenomenology (Heidegger) and contemporary French philosophy (e.g. Derrida, Nancy). Agains this background she has worked not only on theoretical philosophy but also on questions of globalisation, nature and technics. Her recent publications include Techniques en philosophie (forthcoming at Hermann, Paris, 2020), Le monde défait. L'être au monde aujourd'hui (Hermann, Paris, 2016). Heidegger contre Hegel: Les irréconciliables (L'Harmattan, Paris, 2010), and Entre Heidegger et Hegel : L'éclosion et vie de l'être (L'Harmattan, Paris 2010). Her last co-edited volumes are The End of the World (with Marcia Sá Cavalcante Schuback, Rowman and Littlefield, London, 2017), Europe Beyond Universalism and Particularism (with Sergei Prozorov and Mika Ojakangas (Palgrave Macmillan, New York, 2014), and Limite – illimité, questions au présent (with Gisèle Berkman, Nouvelles Éditions Cécile Defaut, Paris, 2012). At the moment, she is working on a book on Technological Humanity and on an edited volume, The Ethos of Digital Environments (with Hanna-Riikka Roine, forthcoming at Routledge, 2021). She has also published many articles and translations on the areas of her specialisation.