Conference | Leadership in Progress: Science meets Practice
Leadership in Progress: Science meets Practice
Date

Friday 17 April 2020

Time

Explanation

The information on this page will be regularly updated.

Location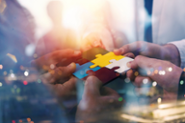 The increasing complexity of issues and challenges we are facing in the public domain is raising a call for a better understanding and development of the role of leadership. As policies, structures, systems and laws alone are not the answer, we require knowledge and learning about public and political leadership that is much more in depth and meets the demands that actors and institutes are confronted with in real life. Closer collaboration between different disciplines and professions both in academia and practice together will advance our understanding and the development of public and political leadership.
The Leiden Leadership Centre is proud to invite practitioners and students to meet and share knowledge and insights with members of the international academic community on public and political leadership. After the welcome by dr. Ben Kuipers (director of Leiden Leadership Centre), the conference will start with a keynote speech by Prof. John Antonakis, a worldwide renown expert in the area of charismatic leadership. Subsequently, academics, practitioners and students take part in seminars and workshops about a variety of leadership topics and a closing panel debate. We will end this interactive conference with informal drinks and bites.
Programme
| | |
| --- | --- |
| Time: | Activity: |
| 12:00 - 12:30 | Registration in the entrance hall |
| 12:15 - 13:00 | Lunch |
| 13:00 - 13:05 | Opening by Ben Kuipers (Room 2.02) |
| 13:05 - 13:50 | Keynote speech by Prof. John Antonakis |
| 14:00 - 15:00 | Seminars |
| 15:00 - 16:00 | Workshops |
| 16:00 – 17:00 | Plenary Panel Debate |
| 17:00 - 18:30 | Drinks |
Keynote speaker: Prof. John Antonakis
John Antonakis will give the keynote speech with the title: 'Charisma: What is it and does it matter?'
Professor Antonakis is of Swiss, Greek, and South-African nationality. He is Professor of Organizational Behavior in the Faculty of Business and Economics of the University of Lausanne, Switzerland. He frequently consults and provides talks, trainings, and workshops to private and public organizations on leadership and human resources issues.
He has published in a variety of top journals, including Science, Academy of Management Journal, Journal of Applied Psychology, Journal of Management, The Leadership Quarterly, Harvard Business Review and many others. He has also published three books. His research has been quoted in the New York Times, The Wall Street Journal, Financial Times, The Guardian, NEWSWEEK, TIME, BBC News, The Economist, Forbes, The New Yorker, Fast Company and many hundreds of other news sources, including TV and Radio.
Seminars
For the last years, public sector leadership has been high on the public agenda in Denmark. Across the public sector, frontline managers and senior executives have been working with some of the same tools and discussing a number of the same challenges facing public leaders. The seminar will discuss what is to be gained from having a nationwide focus on public leadership and its development, what brings public sector leaders together and what challenges the assumption, that public leadership is the same across the different hierarchical levels and policy fields.
Dr. Caroline Howard Grøn gives this seminar.
Caroline Howard Grøn is an Associate Professor at the Crown Prince Frederik Center for Public Leadership, Department of Political Science, Aarhus University and holds a Ph.D. in public management from the University of Copenhagen.
She works on public leadership from the street level to the executive level and is currently leading the development of a common national tool for leadership evaluation together with the Danish government, Local Government Denmark and the Danish Regions. She has previously worked extensively in the intersection between research and practice.
Nowadays, public leaders operate in a dynamic and complex operating environment. Operating effectively requires public leaders to master and display a variety of sometimes competing roles, values, and skills. In this session, the convenors will share their views and insights about the state and future of public leadership and how public sectors have to recruit, develop, and train (future) public leaders.
Why do some governments perform so much better than others? Can we identify magic bullets? To what extent can we transfer public management lessons from one region to another? For over 15 years, Zeger van der Wal has been passionately pursuing these questions in his research, teaching, and consulting activities.
Prof. Zeger van der Wal and Mark Frequin will give this seminar.
Zeger van der Wal is Ien Dales professor at the institute of Public Administration at Leiden University and is simultaneously connected to the National University of Singapore. In addition, Zeger works as an independent adviser in the field of public administration and is an expert on global public management. He focuses on the roles, values, and competences of public managers in a changing working environment with special attention to administrative craftsmanship and the importance of core values and integrity.
Mark Frequin is assigned as special advisor to the government, with the special task: make an agenda for public leadership. Before he started as special advisor in September 2019, he worked in seven Ministries: Infrastucture, Interior, Spatial Planning, Economic Affairs, Traffic, Justice and Education. In five Ministries as director-general and in the Ministry for Justice as acting secretary-general and in the Ministry for Education as director.
Mark is also chair of the Association of Public Managers, teacher at the School for Public Management (NSOB), moderator of debates on government-issues and writer of books on government and cooperation of political leaders and civil servants, as 'Yes minister, no minister' and 'Speaking truth to power'.
Mark studied Geography/Planning at the University of Groningen, finished his study in Ireland, and followed (government/management) courses at Harvard and in the Netherlands.
Workshops
During this 60-minute PUPOL session, René and Rune will share their thoughts on current leadership challenges and the MAD (Making A Difference) leadership philosophy. They will also introduce the well-tested PLC framework (Public Leadership Challenge) for you to take away and utilise in your own way.
Prof. Rune Todnem By and René de Jong will organise this workshop.
Rune Todnem By is Professor of Leadership at University of Stavanger Business School (Norway), editor-in-chief of Journal of Change Management, and leadership firesoul at PeoplewithE.
Having established the EPICally MAD leadership philosophy Rune is keen on working with others on establishing leadership as a verb – something we do rather than something we are – as an important step towards finding and implementing solutions to many of the challenges we are currently facing in society (e.g. sustainability, health, education). View Rune's 2019 TEDx Stavanger contribution.
René de Jong is chairman of the Public Leadership Foundation. he works to promote and develop the new kind of leadership our society needs today. He shifts the focus from leaders at a formal leadership position, to leadership defined as an action or even a responsibility we all have to make a difference in the public sphere.
Equity and inclusiveness are important dimensions of effective public service delivery, and as the workforce becomes more diverse, a key issue is how leadership can improve the inclusiveness of organizational practice. This workshop delves deeper into behavioral dimensions of inclusive leadership and focuses on the opportunities and constraints participants see in their organization to show inclusive leadership behaviors.
Prof. Sandra Groeneveld and Dr. Tanachia Ashikali will organise this workshop.
Sandra Groeneveld is a professor in public management at Leiden University and chair of the Leiden Leadership Centre. In her research and teaching she focuses on public leadership, the management of diversity and inclusion, and organizational change.
Tanachia Ashikali is an assistant professor in public management at Leiden University and research fellow at the Leiden Leadership Centre. In her research and teaching she focuses on leadership, diversity and inclusion.

Dr. Eduard Schmidt will organise this workshop.
Eduard Schmidt is a postdoc researcher and lecturer at the Institute of Public Administration, Leiden University. His current research focus is on leadership, public value and organizational change, with a focus on public health governance.
Prof. Karin Lasthuizen will organise this workshop.
Karin Lasthuizen is a Professor at the School of Management and holder of the Brian Picot Chair in Ethical Leadership; one of the Professorial Chairs at the Wellington School of Business and Government who lead research on important contemporary issues.
Karin's research and consultancy work focus on ethical leadership and ethics management in public and private sector organisations and she specialises in methodology for research into organisational unethical behaviours (OUB) such as corruption and fraud. She has over 60 publications on leadership, ethics management, corruption and policing in national and international journals and books.

Public managers everywhere wrestle with the challenges of an increasingly complex world. The philosophy of Pragmatism was formulated by a group of American philosophers who lived through the chaotic decades after the American Civil War. This philosophy is surprisingly relevant for dealing with today's challenges. It provides a set of strategies that can help public leaders deal with uncertainty and ambiguity in challenging circumstances. Anti-dualism reminds leaders to reject sharp "either-or" choices, while fallibilism stresses an attitude of humility toward knowledge claims. Experimentation suggests that leaders must "probe-and-learn" to understand their situation and deliberation encourages leaders to consult widely and to imaginatively play out the consequences of alternative courses of action. Pragmatism suggests the hidden practical resources that leaders may draw upon to make decisions and make meaning in a complex world.
Professor Christopher Ansell will organise this workshop.
Professor Ansell received his B.A. in Environmental Science from the University of Virginia in 1979 and worked at the U.S. Office of Technology Assessment from 1979 through 1984. He received his Ph.D. in Political Science from the University of Chicago in 1993.
His fields of interest include public policy, public administration, governance, and organization theory, with a geographical focus on Europe. His current research focuses on the collaboration of public and private institutions to govern unruly public problems and promote social innovation. He also studies the politics and management of risk and has an ongoing interest in public health and environmental policy. His work is inspired by the philosophy of Pragmatism.
Ansell has been a visiting professor at Uppsala University, the École des hautes études en sciences sociales, and the University of Hong Kong and has received an honorary doctorate in public administration from Roskilde University in Denmark.
In 2000, he received a Distinguished Teaching Award from Berkeley's Division of Social Science and from 2010-2016 he was a U.S. Editor of Public Administration: An International Quarterly. Professor Ansell is the author of Pragmatist Democracy: Evolutionary Learning as Public Philosophy (Oxford University Press 2011).

Professor Christian Bøtcher Jacobsen will organise this workshop.
Christian Bøtcher Jacobsen works as an associate professor at the department of Political Science at Aarhus University.

Safety is very important. But what actually does safety mean and for which safety topics is the government responsible? Added to that, (government) organizations frequently work together to ensure citizens' safety: but how can they do that in an effective and resilient manner? Moreover, if something goes wrong, who is going to be blamed for that? These and other questions set Sandra Resodihardjo's research agenda.
Sandra Resodihardjo will organise this workshop.
Sandra Resodihardjo is an assistant professor Public Administration at the Radboud University.

Responsive and effective public governance requires the involvement of a diverse set of societal stakeholders. However, research on stakeholder engagement and policy consultation has demonstrated that only a small and rather similar set of actors enjoys high levels of acccess to policymakers. Whereas this reliance on usual suspects facilitates mutual trust and understanding, it also limits the range of viewpoints provided to policymakers and encourages status-quo oriented solutions. How can public professionals deal with this tension, and engage with societal stakeholders in a more strategic and inclusive way?
In this interactive workshop, Dr. Bert Fraussen and Caelesta Braun connect scientific state-of-the-art on stakeholder engagement and policy consultation with your insights, perspectives and experiences. Together with the workshop participants, the aim is to identify key challenges and explore specific approaches that ensure a more inclusive engagement of relevant societal stakeholders.
Bert Fraussen and Caelesta Braun will organise this workshop.
Dr. Bert Fraussen is assistant professor at the Leiden University. His research agenda focuses on interest representation and lobbying. Specifically, he focuses on the internal organisation and development of political organisations, such as interest groups and think tanks, and for instance analyses how these organisations involve their members, and determine their policy agenda. At the same time, his research also examines the different ways in which interest groups and think tanks engage with policymakers in order to shape public policy.
Dr. Caelesta Braun is associate professor at the Leiden University. Her research expertise includes political advocacy, interest group politics, public decision-making, bureaucratic politics and regulatory governance. She studies the role of non-state stakeholders in public decision-making and regulation and how we can make sure to involve stakeholders in executive politics in an inclusive and effective way.
Funding
The conference Leadership in Progress: Science Meets Practice is organized thanks to funding by Leiden University Fund LUF. www.luf.nl
Contact
Stay informed on the activities of the Leiden Leadership Centre through our newsletter and follow our social media - channels: Youtube, Twitter en LinkedIn. Contact LLC@fgga.leidenuniv.nl if you have any questions or remarks.