Conference | Leadership in Progress: Science meets Practice
Online conference 'Leadership in Progress: Science meets Practice'
Date

Thursday 15 October 2020

Time

Explanation

The information on this page will be regularly updated.

Location

Room

The conference will be completely online. You will receive a link to our online platform after you have signed up for the conference. Deadline registration is Wednesday 14 Oct 12:00 CEST
Invitation Online Conference
The Leiden Leadership Centre is proud to invite practitioners and students to meet online and share knowledge and insights with members of the international academic community on public and political leadership.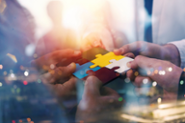 Leadership in Progress: Science meets Practice
The increasing complexity of issues and challenges we are facing in the public domain is raising a call for a better understanding and development of the role of leadership. As policies, structures, systems and laws alone are not the answer, we require knowledge and learning about public and political leadership that is much more in depth and meets the demands that actors and institutes are confronted with in real life. Closer collaboration between different disciplines and professions both in academia and practice together will advance our understanding and the development of public and political leadership.
The Leiden Leadership Centre invites practitioners and students to meet online and share knowledge and insights with members of the international academic community on public and political leadership. After the welcome by dr. Ben Kuipers and Prof. Sandra Groeneveld, the conference will start with a keynote speech by Prof. John Antonakis, a worldwide renown expert in the area of charismatic leadership. Subsequently, academics, practitioners and students take part in seminars and workshops about a variety of leadership topics and a closing panel debate.
Programme
| | |
| --- | --- |
| Time: | Activity: |
| 12:45 - 13:15 | Online walk-in |
| 13:15 - 13:25 | Opening by Dr. Ben Kuipers and Prof. Sandra Groeneveld |
| 13:25 - 14:15 | Keynote speech by Prof. John Antonakis |
| 14:15 - 15:15 | Seminar and workshop |
| 15:15 - 15:30 | Short break |
| 15:30 - 16:30 | Seminar and workshop |
| 16:30 - 17:30 | Plenary panel debate |
Keynote
John Antonakis will give the keynote speech with the title: 'Charisma: What is it and does it matter?'
Professor Antonakis is of Swiss, Greek, and South-African nationality. He is Professor of Organizational Behavior in the Faculty of Business and Economics of the University of Lausanne, Switzerland. He frequently consults and provides talks, trainings, and workshops to private and public organizations on leadership and human resources issues.
He has published in a variety of top journals, including Science, Academy of Management Journal, Journal of Applied Psychology, Journal of Management, The Leadership Quarterly, Harvard Business Review and many others. He has also published three books. His research has been quoted in the New York Times, The Wall Street Journal, Financial Times, The Guardian, NEWSWEEK, TIME, BBC News, The Economist, Forbes, The New Yorker, Fast Company and many hundreds of other news sources, including TV and Radio.
Seminar
Nowadays, public leaders operate in a dynamic and complex operating environment. Operating effectively requires public leaders to master and display a variety of sometimes competing roles, values, and skills. In this session, the convenors will share their views and insights about the state and future of public leadership and how public sectors have to recruit, develop, and train (future) public leaders.
Why do some governments perform so much better than others? Can we identify magic bullets? To what extent can we transfer public management lessons from one region to another? For over 15 years, Zeger van der Wal has been passionately pursuing these questions in his research, teaching, and consulting activities.
Prof. Zeger van der Wal and Jacqueline Kuyvenhoven will give this seminar.
Zeger van der Wal is Ien Dales professor at the institute of Public Administration at Leiden University and is simultaneously connected to the National University of Singapore. In addition, Zeger works as an independent adviser in the field of public administration and is an expert on global public management. He focuses on the roles, values, and competences of public managers in a changing working environment with special attention to administrative craftsmanship and the importance of core values and integrity.
Drs. Jacqueline Kuyvenhoven is the managing director of a program called "The ministry of Justice and Safety changes". She started this program in February 2016. The main goal of this program is to be an open and transparant organization, which is a reliable partner for citizens, companies and media, and delivers results in a changing society. To accomplish that, the approach of the program is on shared strategy, work culture and methods, and organizational changes. Strategic leadership is an essential part of making the change. Before she started the program, Jacqueline managed "Policy and Strategy"at the Custodial Institutions Service, where she also leaded a strategic change program.
During this 60-minute PUPOL session, René and Rune will share their thoughts on current leadership challenges and the MAD (Making A Difference) leadership philosophy. They will also introduce the well-tested PLC framework (Public Leadership Challenge) for you to take away and utilise in your own way.
Prof. Rune Todnem By, René de Jong and Lara van Osch will organise this workshop.
Rune Todnem By is Professor of Leadership at University of Stavanger Business School (Norway), editor-in-chief of Journal of Change Management, and leadership firesoul at PeoplewithE.
Having established the EPICally MAD leadership philosophy Rune is keen on working with others on establishing leadership as a verb – something we do rather than something we are – as an important step towards finding and implementing solutions to many of the challenges we are currently facing in society (e.g. sustainability, health, education). View Rune's 2019 TEDx Stavanger contribution.
René de Jong is chairman of the Public Leadership Foundation. he works to promote and develop the new kind of leadership our society needs today. He shifts the focus from leaders at a formal leadership position, to leadership defined as an action or even a responsibility we all have to make a difference in the public sphere.
Lara van Osch is a PhD candidate within the program 'Furthering Public Leadership' at the Leiden Leadership Centre, and a board member of the Public Leadership Foundation. Lara strives to strengthen a sense of responsibility to contribute to a better world, and to facilitate an ongoing energizing and encouraging learning process. What can leadership do to take care of the public?
Workshop
Following a crisis, questions are often raised how and why this crisis could have happened. More often than not, these questions will result in a blame game, where actors are trying to survive the political fallout. Some actors are able to survive this blame game whereas others do not. They either resign or are fired.
This workshop is aimed at those who want to understand how the accountability process following crises works. The workshop consists of a presentation followed by discussion. During the presentation, the following questions will be answered:
• Who will get blamed and why?
• How much blame will this person receive and why?
• How can one respond to blame?
• Why do these blame responses not always work?
This workshop will be live streamed for our participants, but will not be recorded. Therefore, it is not possible to watch it afterwards.
Sandra Resodihardjo is an assistant professor in Public Administration at Radboud University. She is an editorial board member of Risk, Hazards & Crisis in Public Policy. Her research focuses on crises management, particularly accountability following crises (i.e., blame games), resilience, and crisis networks. She recently published Crises, Inquiries and the Politics of Blame (Palgrave Macmillan).
Dealing with COVID-19 has been a major challenge for managers and professionals alike. The crisis is an example of disruptive developments that will impact health care organizations right now and in the long run. Based on recent research on the impact of COVID-19 and other studies, Suzan van der Pas and Eduard Schmidt share insights on leadership in health care organizations. Using concrete examples, they show what health care organizations can learn from leadership studies. Their work is part of the interdisciplinary program on Population Health Management, coordinated by prof. Jet Bussemaker and prof. Sandra Groeneveld.
Dr. Eduard Schmidt is assistant professor at the Institute of Public Administration. His research and teaching focuses on leadership, organizational change and public value. Currently, he analyses the impact of COVID-19 on leadership, collaboration and knowledge exchange in health care organizations.
Dr. Suzan van der Pas is Senior Researcher at the department of Public Health at the LUMC. Her research and education focuses on innovation, collaboration and learning. Currently, Suzan van der Pas studies the impact of COVID-19 on innovation processes and collaboration in health care.
Plenary Panel Debate
During this plenary panel debate, panel members will discuss how to progress leadership in both science and practice. The panel members are:
Sandra Kompier (Police)
Marjolein Voslamber (Senior Civil Services)
Arnold Bakker (Erasmus University)
Sandra Groeneveld (Leiden Leadership Centre)
Joris van der Voet (Leiden University) (debate leader)
Funding
The conference Leadership in Progress: Science Meets Practice is organized thanks to funding by Leiden University Fund LUF.
Contact
Stay informed on the activities of the Leiden Leadership Centre through our newsletter and follow our social media - channels: Youtube, Twitter en LinkedIn. Contact LLC@fgga.leidenuniv.nl if you have any questions or remarks.