Series
Research Seminars Europe 1000-1800 academic year 2019-2020
The Research Seminars Europe 1000-1800 are informal and intended to foster discussion. Everyone is welcome to join.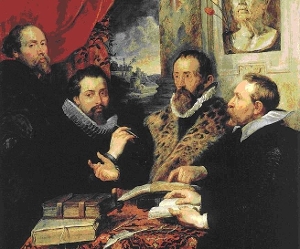 All meetings will start at 15.15 h. There will be drinks afterwards.

The seminars are a continuation of ''Werkgroep Holland'' and ''Contactgroep Zestiende eeuw''.

If you would like to receive invitations for the upcoming sessions, you can send an e-mail to: history@hum.leidenuniv.nl. Further information can be obtained from the organizers Judith Pollmann, Jeroen Duindam and Peter Hoppenbrouwers.
Archive
Research Seminars on European History 1300-1700 academic year 2016-2017
Research Seminars Europe 1000-1800 academic year 2017-2018
Research Seminars Europe 1000-1800 academic year 2018-2019
Research Seminars Europe 1000-1800 academic year 2020-2021 -> no seminars were held in this year.
Research Seminars Europe 1000-1800 academic year 2021-2022
Research Seminars Europe 1000-1800 academic year 2022-2023
Research Seminars Europe 1000-1800 academic year 2023-2024