Festival | Middle Eastern Culture Market 2019
Qasyoun
Date

Saturday 30 November 2019

Time

Series

Location

Rijksmuseum van Oudheden / National Museum of Antiquities
Rapenburg 28
Leiden

Room

Tempelzaal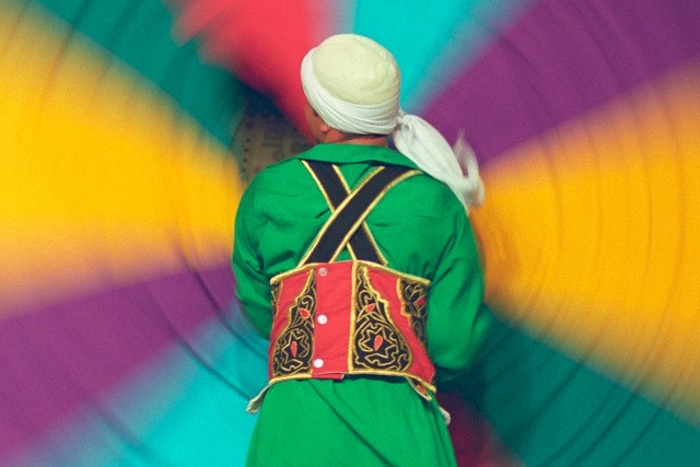 Qasyoun* Band was established in 2014 in Cairo, Egypt.
The band consisted of the two Syrian sisters Jawa Manla (oud) and Shaza Manla (qanoun) and the Egyptian percussion player Ali Nada.
Jawa established Qasyoun after many successful concerts in Egypt, and Shaza had been taking very professional music lessons with the Egyptian qanoun player Saber Abdul Sattar. Jawa &Shaza played the oriental Arabic music such as Om Kalthoum, Mohamed Abdul Wahab, Mohamed Al Asbgy and many other great musicians, as well as traditional Syrian and Turkish music with new arrangements.
The first appearance of Qasyoun was for the BBC radio in Cairo in April 2015.
​In June 2015 the sisters came to The Netherlands where they played with other musicians and with many orchestras like the Nederlands Blazers Ensemble.
After that, Shaza and Jawa became known as the Syrian sisters or Manla sisters, and they decided to re-establish their band under the same name, Qasyoun.
The first TV appearance of Qasyoun in The Netherlands was at the well-known musical TV-show 'Vrije Geluiden', where they played with the Iraqi percussion player Latif Al Obaidi. After that, the sisters met with the Syrian percussion player Modar Salmah and together they played in many festivals like World Blend Café, Grachtenfestival, Haarlemmer Houtfestival, Incubate, Women Unlimited, and in Rasa and Splendor.
*Qasyoun is the famous mountain overlooking the Syrian capital, Damascus, where the Manla sisters grew up. Qasyoun is an image that links between beauty and strength. When the two sisters play together, they imagine the mountain and their homeland in their minds.