Festival | Middle Eastern Culture Market 2019
Interview Hassnae Bouazza door Nadia Bouras
Date

Saturday 30 November 2019

Time

Series

Location

Rijksmuseum van Oudheden
Rapenburg 28
Leiden

Room

Tempelzaal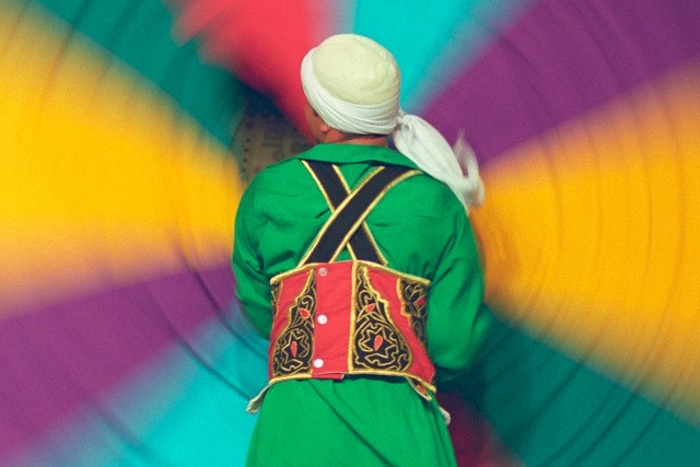 This event is in Dutch
Het beeld dat we hebben van de Arabische wereld is eendimensionaal en politiek gekleurd, zo stelt journalist en programmamaker Hassnae Bouazza. Waarom is in het Westen het beeld van de Arabische en islamitische wereld zo negatief? Hoe is dit vijandbeeld ontstaan? Waar komt haar belangstelling voor de Arabische cultuur vandaan? En waarom vindt Hassnae Bouazza het belangrijk om dit beeld te corrigeren? In dit gesprek duiken we aan de hand van haar werk in het alledaagse leven van gewone mensen in Noord-Afrika en het Midden-Oosten en bespreken we Aicha Qandisha, haar populaire online glossy voor bourgondische cultuurminaars en hedonisten. Waarom is zij begonnen met Aicha Qandisha en wat kunnen we nog meer van haar verwachten?
Over Hassnae Bouazza
Hassnae (geboren 1973 in Oujda, Marokko) is journalist, columnist, vertaler en programmamaker. Ze studeerde Engelse taal- en letterkunde aan de Universiteit van Utrecht en, na haar afstuderen, een jaar Franse literatuur aan diezelfde Universiteit. Hassnae heeft een duidelijke eigen mening en verkondigt deze in verschillende media: zo schreef ze stukken over de Arabische wereld voor Vrij Nederland en opiniestukken in de NRC, Volkskrant, de website Frontaal Naakt en de Arabischtalige site van de Wereldomroep. Daarnaast schreef ze voor de Elle, beoordeelt ze boeken voor het Fonds van de Letteren en is ze programmamaker bij het Writers Unlimited Winternachten festival. Regelmatig verschijnt ze in de media om commentaar te leveren op de actualiteit en zaken te duiden. Hassnae was regisseur en eindredacteur van de veelbesproken zesdelige documentaireserie Seks en de Zonde. Ze heeft haar eigen online glossy Aicha Qandisha en in 2015 ontving ze in Beiroet de Arouwad Award voor haar werk over de Arabische wereld. Hassnae was researcher voor de series Sign of the Times en Sahara.
Over Nadia Bouras
Nadia Bouras is expert op het gebied van migratie en integratie van Marokkanen in Nederland. Zij is universitair docent voor de opleidingen Geschiedenis en Urban Studies. Daarnaast is Nadia Bouras vertegenwoordiger van het Nederlands Instituut in Marokko (NIMAR). Nadia Bouras is regelmatig te zien in de media over actualiteit rondom migratie en integratie.