Conference | Science festival
Connecting Social Sciences
Date

Friday 22 November 2019

Time

Location

Room

Central Hall
Programme overview & timetable
For a full overview of the event, check this timetable programme poster.
The science festival Connecting Social Sciences brings our students, staff and alumni together for an exchange of science and practice. With a programme full of interaction and inspiration we look ahead into the future of the various disciplines of our social and behavioural sciences together with professionals, researchers and the next generation.



Network lunch and science panel with Jet Bussemaker
The afternoon will kick off with a network lunch and short introduction by Jet Bussemaker, former Minister of Education, Culture, and Science and currently professor of Policy, Science and Societal Impact at Leiden. She will also lead the debate between a panel of 5 researchers who will discuss science and policy vs. contact and impact. How can science grasp what works 'on the street', in companies, and in practice? How do we stay in contact? And how can social scientists hold their own in a society where governments focus on the exact sciences?
Science festival
After the general talks you can choose between short talks by researchers and alumni, a consultancy battle, network speed dating with students, a living library, or a pitching contest. You can also take a look in the cinema room, view the exhibition FSW Memories, visit the information market, and have your LinkedIn photo taken and/or CV checked. The afternoon concludes with drinks in the Central Hall, where you can share your experiences of the day with the other alumni, staff, and students, and representatives of the study associations.
Programme Connecting Social Sciences
During this vegetarian networking lunch you can already get into contact with the other alumni, staff, and students. Don't forget to register for the lunch in the registration form.
Prof. dr. Paul Wouters is professor of scientometrics and Dean of the Leiden University Faculty of Social and Behavioural Sciences.
Jet Bussemaker is Professor in Science, Policy an Societal Impact, in particular in health care at Leiden University Medical Center (LUMC) and the Faculty Governance and Global Affairs (FGGA) at Leiden University. With her interdisciplinary education and research activities Jet Bussemaker addresses the interaction between policy and health care, and the application of scientific knowledge in health care and policy practice to increase the societal impact of research. Before her professorship Jet Bussemaker was Minister of Education, Culture and Science (2012-2017). She will kick of the science festival with an introduction on the theme and her vision of science policy, impact and exchange between science and practice.
Led by discussion leader Jet Bussemaker, 5 scientists - one from each institute - will discuss science and policy vs. contact and impact. How does science know what works on the street, at companies and in practice? How do we stay in touch? What do we learn from each other's discipline and what role does impact and interdisciplinarity play in making contact with each other and 'society'? And what is the position of social scientists in a society where the government focuses on beta research?
The panel consists of:
Lenneke Alink, Scientific director Institute of Education and Child Studies, Professor of Forensic Family Studies
Thed van Leeuwen, Senior researcher Centre for Science and Technology Studies (CWTS)
Karolina Pomorska, Associate professor Political Science

Annemarie Samuels, Assistant professor Cultural Anthropology and Development Sociology
Zsuzsika Sjoerds, Assistant professor Cognitive Psychology
During the science festival there are 3 rounds of an hour, where you can visit various activities. If you want to be sure of a place in the activity of your preference, it is best to register for the event as soon as possible.
You can also browse the information market where the study associations are located, the Career Service gives you advice about your CV and LinkedIn profile, the photographer takes your LinkedIn photo and you can hear all about LUBEC and the Leiden University Mentor Network. There is also the FSW Memories exhibition on the 1st floor, where you can vote for the audience award, and a separate cinema room, where you can sit back and watch short videos of researchers, students and even the past.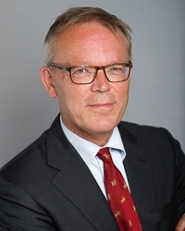 14:00 Willem van der Does (NL)
– Professor Clinical Psychology
Over de popularisering van wetenschap (in Dutch)
Willem van der Does zal op geheel eigen wijze aan de hand van cartoons van Peter van Straaten het continuüm van normale persoonlijkheidskenmerken naar eigenaardige persoonlijkheden tot persoonlijkheidspathologie bespreken. Ook zal hij ingaan op de voors en tegens van het populariseren van een psychiatrische nosologie en op de gevaren van het diagnosticeren op afstand.
14:00 Jeroen van Dommelen (EN)
– Alumnus Political Science, Spokesman Dutch Minister for Foreign Trade and Development Cooperation
True Journalism = Hollywood + facts
14:00 Thed van Leeuwen (EN)
- Senior researcher and bibliometric consultant
Open Science: Openness as the standard
Science is in motion, with openness, transparency and 'sharing' being the main characteristics. At the CWTS we study this process, as critical social scientists, looking at both the positive and negative effects of this transition.
14:00 Consultancy battle
Students investigate a socially relevant case in search for a solution. With help from alumni and staff they prepare their pitch for the pitch contest, held in the next round.
15:00  Beryl Göbel  (EN)
– Alumna Psychology, register mediator
'Conflict Resolution'
Beryl Göbel is a a licensed mediator and runs a one-woman's mediation & (conflict) coaching consultancy, called 'Bij Beryl'. This brief workshop will explore underlying mechanisms of conflict and hand you some tools in how to possibly resolve them.
15:00  Kimberly Kuiper (NL)
- PhD candidate Education and Child Studies
De meest voorkomende genetische aandoening waarvan je nog nooit hebt gehoord (in Dutch)
Ongeveer één op de 600 kinderen wordt geboren met een extra X- of Y-chromosoom. Echter, grote kans dat je er nog nooit van hebt gehoord. Kimberly Kuiper vertelt over de impact van een extra X'tje of Y'tje en hoe state-of-the-art onderzoek van de Universiteit Leiden bijdraagt aan betere zorg voor kinderen die opgroeien met deze genetische variatie. Zij maakt hierbij gebruik van haar eigen ervaringen binnen het TRIXY-onderzoek, de huidige stand van zaken in de wetenschap en de klinische praktijk.
15:00  Manja Bomhoff (EN)
– Alumna Cultural Anthropology and Development Sociology - Policy anthropologist and co-initiator of 'Leren van Klachten' and owner of 'het Inzichtenlab'.
Connecting people and policy through research
What difference does public policy make? How does it affect the lives of citizens, patients or employees? Policy anthropologist Manja Bomhoff sees research as a powerful tool: to reflect on assumptions behind laws and rules, to connect practice with policy and to take people and their interests serious.
15:00  Pitch Contest
Students pitch their solution from the Consultancy battle. The public will decide who takes home the Pitch Prize!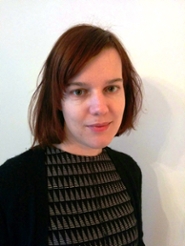 16:00  Suzanne Naafs (EN)
- Lecturer Cultural Anthropology and Development Sociology
Ethnographies of education and aspiration: perspectives from Indonesia
In Indonesia and elsewhere in Southeast Asia, young people are growing up amidst rapidly changing expectations and realities about education and employment. Due to recent higher education expansion, more young people than ever are able to continue their schooling until high school and university level. For many youth, getting a higher education degree is central to the kinds of futures they imagine for themselves. Suzanne Naafs will talk about her research on young people's experiences with changing landscapes for education and employment in Java, Indonesia. How have anthropologists studied young people's changing education aspirations and experiences? And how do anthropological research findings connect with policy and practice in this field?
16:00  Manon Willems (NL)
- alumna Educational Sciences, English teacher at the Leiden Da Vinci College.
Over de grenzen heen! (in Dutch)
Hoe raakt een Belgische studente verzeild in Spanje en Nederland? Door grenzen te verleggen, uit je comfortzone te treden en je bewust te zijn van de keuzes die je maakt, kun je meer bereiken dan je eerst voor ogen had. Ontwikkel je eigen, unieke carrièrepad door over jouw grenzen heen te gaan. Leer jezelf tijdens deze presentatie de vragen te stellen die je helpen om jouw mogelijke carrièrepaden te verkennen, en zet de eerste stap richting een unieke en betekenisvolle loopbaan.
16:00  Roos van der Haer (EN)
- Assistant Professor of International Relations at the Institute of Political Science
Child Soldiering
Violence and armed conflict are common occurrences in the lives of many children. Increasingly, they have been recruited by governments and rebel groups to work as soldiers. Recruiting child soldiers has serious consequences for both the children involved and for the entire society. This talk reflects on what academics and policy makers know (and what not) about child soldiering.
16:00 Mentor Network Live: alumni – students speeddate
Update! 20 mentors and 20 mentee's have registered up till now; it's pretty much booked full. Some of the dating profiles of the mentors will be made available before the start of the speeddate. This is your chance to see who matches your questions with their roles, experiences and expertise. And we will help you with questions so you will be heading home at the end of the day filled with inspiration and life lessons!
If you're an Alumni stuck in the mid carreer zone, a colleague with questions or a student? Help from a mentor is for everyone!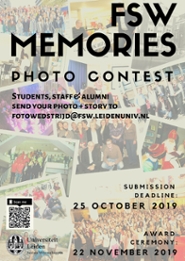 Together we will end the day with pleasant drinks and the announcement of the winners of the Faculty photo competition FSW Memories. Who will go home with the 3rd, 2nd and 1st jury prizes and who did you vote today as the public winner?
Register now!
We look forward to receiving your application by 14 November 2019 at the latest. You can indicate in the registration form which activities you prefer. To be sure that you can be at the activity of your choice, we advise you to register as soon as possible!
Any questions? Please contact alumni@fsw.leidenuniv.nl.
If you register as interested/coming on our FSW Facebook page, you'll receive automatic updates when this page is renewed with information about the speakers.
Facebook FSW