Lecture | LUCIS What's New series
Na de lokale verkiezingen: een keerpunt in de Turkse politiek?
Date

Thursday 17 October 2019

Time

Explanation

Free to visit, drinks after

Series

Location

Room

0.28
Maart jl. heeft de regerende AK-partij van president Erdogan de meest gevoelige nederlaag in zijn bestaan geleden. De burgemeesterschappen van vrijwel alle grote steden, waaronder Ankara, Istanbul en Izmir, zijn door de CHP, de grootste oppositiepartij, gewonnen. De hernieuwde verkiezing in Istanbul, die door een discutabele beslissing van de Turkse Kiesraad moest worden overgedaan, werd wederom en met een nog grotere marge dan de eerste keer door de kandidaat van de CHP gewonnen. De uitslag van de verkiezingen heeft tot een grote crisis binnen de gelederen van de regering geleid. Verschillende prominente leden, waaronder voormalig president Gül, willen zich afsplitsen van de AKP en zijn bezig met het oprichten van een nieuwe partij. Onder de kiezers lijkt een afkeer van de polariserende toon van de politiek te zijn ontstaan en stijgt de hoopt men dat de Turkse democratie weer langzaam op de goede weg is. In deze lezing zal de spreker ingaan op de politieke gebeurtenissen van tijdens en na de recente verkiezingen. Daarbij zal de vraag centraal staan welke gevolgen deze verkiezingen hebben op de komende politieke ontwikkelingen en of zij een keerpunt zijn voor de democratie in Turkije.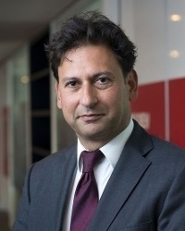 About Kutsal Yesilkagit
Kutsal Yesilkagit is hoogleraar bestuurskunde aan de Universiteit Leiden. Zijn interesses zijn politiek-ambtelijke verhoudingen en de internationalisering van bestuur en beleid. Hij is in 2001 gepromoveerd op de invloed van de Turkse militairen op het religieus onderwijsbeleid. Hij volgt de politieke ontwikkelingen in Turkije op de voet en treedt met enige regelmaat op als Turkije-deskundige in de media.