Lecture | Visiting Lecture
Why Don't More People Break the Law (Online)?
Date

Friday 20 September 2019

Time

Location

Room

C1.04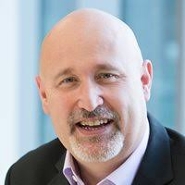 Abstract:
This lecture will examine the framing of the legitimate lawmaking authority of states in the online environment. It asks the question: Why do we recognise and comply with laws in a space where identification of law-breakers is time consuming and costly (mitigating enforcement risks) and where mass disobedience is possible (think of copyright infringement circa 1998 – 2010)?
It addresses the Johnson/Post challenge that "no state has authority to regulate activities which occur in cyberspace" by examining the importance of "recognition" to legal legitimacy and how acknowledgement that legitimacy is a process of recognition not claimed authority can explain and legitimise online legal interventions by states.
In the second part of the lecture Professors Murray and Leiser will debate whether rationality is an essential element of the legal-regulatory model. Professor Leiser argues that heuristical models drawn from both Behavioural Economics and Behavioural Psychology (Fast and Frugal, Prospect Theory, Cognitive Bias) suggest traditional legal-regulatory models (as applied by Professor Murray) are flawed. Unsurprisingly Professor Murray disagrees.
Readings:
Chris Reed and Andrew Murray, Rethinking the Jurisprudence of Cyberspace (Edward Elgar, 2018), Chapter 1
Mark Leiser, "The problem with 'dots': questioning the role of rationality in the online environment" (2016) 30 International Review of Law, Computers and Technology 1.

Attendance is free. Please register before September 18.