Lecture
Lecture: Raving Mad and Financially Ruined: The Sad Fate of Violinist Albertus Groneman (1711-1778)
Date

Tuesday 27 August 2019

Time

Location

TivoliVredenburg
Vredenburgkade 11
Utrecht

Room

Cloud Nine
Raving Mad and Financially Ruined: The Sad Fate of Violinist Albertus Groneman (1711-1778)
As part of STIMU Symposium The Historical Violin during the Festival Oude Muziek in Utrecht, Jed Wentz will deliver a lecture Raving Mad and Financially Ruined: The Sad Fate of Violinist Albertus Groneman on August 27, 2019.
The German musician Albertus Groneman led a spectacularly successful and ultimately tragic life, which can be reconstructed in some detail using archival materials as well as his published compositions. After moving to Holland as a young man and playing in a military ensemble, he married well, moved to Leiden and established himself as a violin virtuoso and composer. He soon gained status and fame, and his chamber music had an international distribution. He then moved to The Hague, where he led the orchestra of the Nieuw-Vauxhall garden, performing orchestral works by Corelli. His life ended in poverty however, after mental illness and institutiobnalization deprived him of his livelihood: the catalogue of the auction of all of his possessions that was held to pay off his debts gives us a detailed look at his music library, and helps us to understand much about Dutch musical life in the mid 18th-century.
This lecture is part of Session five: Past repertoires, or what did they play? and consists of three lectures by Robert Rawson, Matthieu Franchin and Dr. Jed Wentz. View the full programme of the STIMU Symposium.
Tickets
Please go to the website of Festival Oude Muziek to buy a ticket for the STIMU Symposium.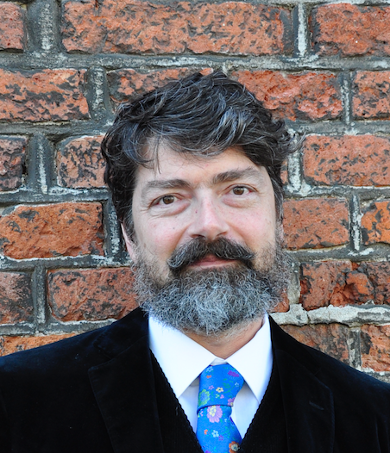 Dr. Jed Wentz
Jed Wentz received his Bachelor of Music degree from Oberlin Conservatory where he studied contemporary and historical flutes. He received his Master degree from the Royal Conservatory in the Hague and his doctorate from Leiden University, under supervision of Rebecca Harris-Warrick (Cornell University). His doctoral thesis 'Gesture, Affect and Rhythmic Freedom in the Performance of French Tragic Opera from Lully to Rameau' explores how historical acting techniques can influence the sound of French operatic music in performance. He has recorded more than 40 CDs with various Early Music ensembles including his own (Music ad Rhenum), has conducted staged opera performances and published in journals like Early Music, Cambridge Opera Journal and European Drama and Performance Studies. He is artistic advisor to the Utrecht Early Music Festival.