Lecture
Secretary-General ESM Kalin Anev Janse – Bridging Decision-Making: A New Direction for Europe?
Secretary-General ESM Kalin Anev Janse
Date

Wednesday 5 June 2019

Time

Location

Room

Spanish Steps (ground floor)
On Wednesday 5 June, Kalin Anev Janse, Secretary-General and Management Board Member of the European Stability Mechanism (ESM), will visit Leiden University and reflect on the topic of prioritising financial stability: the European Stability Mechanism and the Banking Union.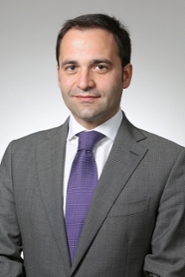 The recent years, starting with the financial crisis, have not been easy for Europe. Yet, within every challenge there is a possibility. The crisis has made Europe stronger – today it is better equipped than ever to face financial turmoil and to safeguard its stability. Solutions came in the form of intergovernmental treaties, as the urgency at the time would only permit such solutions. The priority was, and is, securing the Euro's stability to safeguard the Union.
One of the institutions to be birthed during the financial crisis was the ESM through an intergovernmental treaty, outside of the Union's legal framework. Yet, deeply intertwined with it. What does the ESM do to safeguard the Euro? And what's the importance of European elections to it? And why should you care?
Hence, Leiden University has invited Kalin Anev Janse of the ESM's Management Board to address the role of the ESM in securing financial stability, as well as the importance of the European Parliamentary elections for the ESM.
15.00h Welcome and Introduction by Professor Matthias Haentjens
(Hazelhoff Centre for Financial Law, Leiden University)
15.15h Keynote by Kalin Anev Janse (ESM)
16.00h Q&A