Moot Court
The Children's Rights Moot Court Competition 2021
Date

Monday 7 June 2021 - Wednesday 16 June 2021

Explanation

Due to COVID-19, the Children's Rights Moot Court 2021 will be offered online.

Location

Online

Participation
The bi-annual Children's Rights Moot Court (CRM) is an online competition, consisting of four days of preliminary rounds, quarter-final rounds, semi-final rounds and a final round. The CRM 2021 is open to all university teams, consisting of a minimum of two, and a maximum of four students. Participating students should be actively enrolled in a Bachelor or Master programme of law. They should not possess any professional pleading experience. Non-law students may be considered eligible, provided that they have a level of legal knowledge suitable to the competition.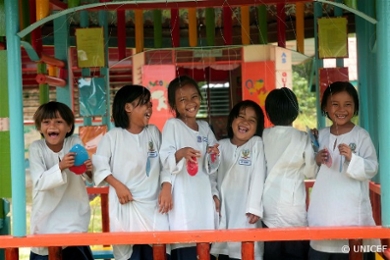 Partnership with Baker McKenzie and Master Class
This event is organized by Leiden Law School in partnership with Baker McKenzie. Each team will be offered the opportunity to attend a dedicated master class on writing and pleading skills, offered by Baker McKenzie, enhancing students' capacities and chances to perform during the competition.
Children's Rights Moot Court Structure
The participating student-teams will be pleading a fictitious case which involves a dispute between a state and a child/group of children. This dispute is brought before a fictitious legal organ. It is up to the teams to defend the two parties to the best of their abilities. Each student-team has to represent the Applicant (i.e. child) and the Respondent (i.e. state) respectively, both in writing and through oral arguments.
Rules of Procedure
Each team participating in the moot court competition will prepare an Applicant's memorial and a Respondent's memorial. Each memorial must not exceed 10.000 words. Find the other rules in the Rules of Procedure.
Children's Rights Moot Court Case
The CRM involves a fictitious case which involves a dispute between a state and a child/group of children. For each edition, Leiden Law School's Department of Child Law assigns a duly qualified person to draft the case. Read the case for the CRM 2021 here. Read the clarifications to the case here.
International Panel of Evaluation
All participating teams shall nominate two duly qualified persons to be a member of the International Panel of Evaluation. Each panel member will evaluate three anonymous memorials, excluding the memorial of the nominating team. The nominated persons may not be involved with the nominating team, or its preparations.
Oral Pleadings
During the CRM, each university team will plead four times, twice as Applicant, twice as Respondent. A team will not face another team twice during the preliminary rounds. Each court session consists of ninety (90) minutes of oral pleadings. Applicant and Respondent have forty-five (45) minutes each to plead. Each team may reserve up to ten (10) minutes for rebuttal or surrebuttal Per team, two Counsels will be representing the Applicant and the Respondent.
Order
The order of the pleadings at one moot court session is as follows:
Applicant: Counsel 1
Applicant: Counsel 2
Respondent: Counsel 1
Respondent: Counsel 2
Rebuttal (Applicant Counsel 1 or 2)
Surrebuttal (Respondent Counsel 1 or 2).
Time line
October 2020: Announcement of the Moot Court Case 2021
Tuesday 16 March 2021: Registration deadline for teams
Sunday 28 February 2021: Submission of nominations for the International Panel of Evaluation
Wednesday 31 March 2021: Submission of Applicant and Respondent memorials via email to the Administrator
Friday 28 May 2021: Teams will receive the Opponent's Memorials via email
Monday 7 June to Friday 16 June 2021: Children's Rights Moot Court Competition

Registration and fee
The administrative fee is € 100 per team.
Registrations have been closed for this event. We have reached the maximum number of registrations.
Organisation
For all questions relating to the CRM 2021, please contact the moot court administrators via: crmootcourt2021@bakermckenzie.com
This year's participants
Ateneo Law School
Bahçeşehir University
BPP University
Bennett University, Times of India
Bilkent University (I)
Bilkent University (II)
CCS University
Christ (Deemed to be University), Bengaluru
Gujarat National Law University
Higher School of Economics (I)
Hitotsubashi University
Leiden University (I)
Leiden University (II)
Leiden University (III)
University of Pretoria
Tshwane University of Technology
University of Kent
MGIMO University (I)
Middlesex University
Moi University
Monash University (I)
National Research University Higher School of Economics (Saint Petersburg)
Nigerian Law School
Queen's University Belfast
Rajiv Gandhi National University of Law
Sorbonne University Abu Dhabi (I)
Taras Shevchenko National University of Kyi
Tribhuvan University
U-ERRE University (Universidad Regiomontana)
Ukrainian Catholic University
Universidad de Lima
Universidad de los Andes
Universidad Pontifica Comillas
Università di Padova
Universitat Internacional de Catalunya
University of Chile
University of Hong Kong (I)
University of Hong Kong (II)
University of Hong Kong (III)
University of Liverpool (I)
University of Liverpool (II)
University of Malawi, Chancellor College
The University of Manchester (I)
The University of Manchester (II)
University of Oxford
University of Santo Tomas
University of Zimbabwe
West Bengal National university of juridical sciences