Moot Court
The Children's Rights Moot Court Competition 2019
Date

3 April 2019 - 5 April 2019

Address
The Children's Rights Moot Court Competition is a three-day competition, consisting of two days of preliminary rounds, and the final round on the third day. The Competition is set to take place from 3 April to 5 April 2019.
Participation
The Children's Rights Moot Court 2019 is open to all university teams, consisting of a minimum of two, and a maximum of four students. Participating students should be actively enrolled in a Bachelor or Master programme of law. They should not possess any professional pleading experience. Non-law students may be considered eligible, provided that they have a level of legal knowledge suitable to the competition.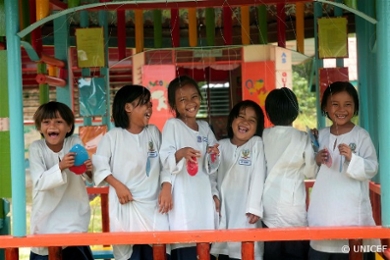 Moot Court Structure
The participating student-teams will be pleading a fictitious case which involves a dispute between a state and a child/group of children. This dispute is brought before a fictitious legal organ. It is up to the teams to defend the two parties to the best of their abilities. Each student-team has to represent the Applicant (i.e. child) and the Respondent (i.e. state) respectively, both in writing and through oral arguments.
Each team participating in the moot court competition will prepare an Applicant's memorial and a Respondent's memorial. Each memorial must not exceed 10.000 words.
Moot Court Case
The 2019 CRM moot court case can be found here. The clarifications to the case can be found here.
International Panel of Evaluation
All participating teams shall nominate two duly qualified persons to be a member of the International Panel of Evaluation. Each panel member will evaluate three anonymous memorials, excluding the memorial of the nominating team. The nominated persons may not be involved with the nominating team, or its preparations.
Oral Pleadings
During the moot court, each university team will plead four times, twice as Applicant, twice as Respondent. A team will not face another team twice during the preliminary rounds. Each court session consists of ninety (90) minutes of oral pleadings. Applicant and Respondent have forty-five (45) minutes each to plead. Each team may reserve up to ten (10) minutes for rebuttal or surrebuttal Per team, two Counsels will be representing the Applicant and the Respondent.
Order
The order of the pleadings at one moot court session is as follows:
Applicant: Counsel 1
Applicant: Counsel 2
Respondent: Counsel 1
Respondent: Counsel 2
Rebuttal (Applicant Counsel 1 or 2)
Surrebuttal (Respondent Counsel 1 or 2).
Time Schedule 2018-2019
Monday 1 October 2018: Announcement of the Moot Court Case 2019
Monday 1 November 2018: Registration deadline for teams (registration has been extended to Friday 16 November!)
Monday 5 November 2018: Confirmation of Registration
Monday 10 December 2018: Submission of nominations for the International Panel of Evaluation
Monday 4 February 2019: Submission of Applicant and Respondent memorials via email to the Administrator - Deadline to submit the memorials has been extended to 25 February 2019.
Wednesday 20 March 2019: Teams will receive the Opponent's Memorials via email
Tuesday 2 April 2019: Arrival of Teams in Leiden and Introduction Session
Wednesday 3 April to Friday 5 April 2019: Children's Rights Moot Court Competition
Registration
To register your university, please fill out the registration form. The registration deadline has been extended to Friday 16 November 2018!
Registration Fee
The registration fee for the participation in the CRM is €975,00.
The fee does not include travel and/or accommodation costs. Participants are provided with one dinner, three lunches and one reception.
Organisation
For all questions relating to the CRM 2019, please contact the moot court administrators:
Ms. Mette Léons, LL.M
Ms. Ioana Moraru, LL.M
Grotius Centre for International Legal Studies
Leiden Law School, Leiden University
Tel: +31 (0)70 - 800 9463 / 9568
E-mail: childrensrightsmc@law.leidenuniv.nl