Lecture
LUCIR Lecture: Strategic Autonomy or Strategic Cacophony? The Evolution and State of European Defence
Hugo Meijer (Sciences Po)
Marco Wyss (Lancaster University)
Date

Thursday 7 March 2019

Time

Location

Room

3.46
Towards strengthening and integrating European defense?
In recent years, a recurrent theme in the debates over European defense has been that the combination of Brexit, Russia's increased military assertiveness, American preoccupation with the Asia-Pacific, and the presidency of Donald Trump—who has cast doubts over U.S. transatlantic commitments—have created a unique window of opportunity for the strengthening and integration of European defense and, as a corollary, for the development of Europe's strategic autonomy.
Hugo Meijer and Marco Wyss will challenge the conventional wisdom and optimism of many European Union (EU) pundits and policymakers over the trajectory and state of Europe's defense. To do so, they rely on the findings of the recently published Handbook of European Defence Policies and Armed Forces (Oxford University Press, 2018). They will argue that, despite an apparent renaissance of European defense integration within the framework of the EU's Common Security and Defense Policy (CSDP), Europe has been experiencing a strategic cacophony. European defense continues to be characterised by profound cross-continental geographical divergences. In essence, the root cause of Europe's current defense fragmentation is the mutually reinforcing dynamics of strategic cacophony and renationalization. These findings have implications for European policymakers as well as for the future of transatlantic relations.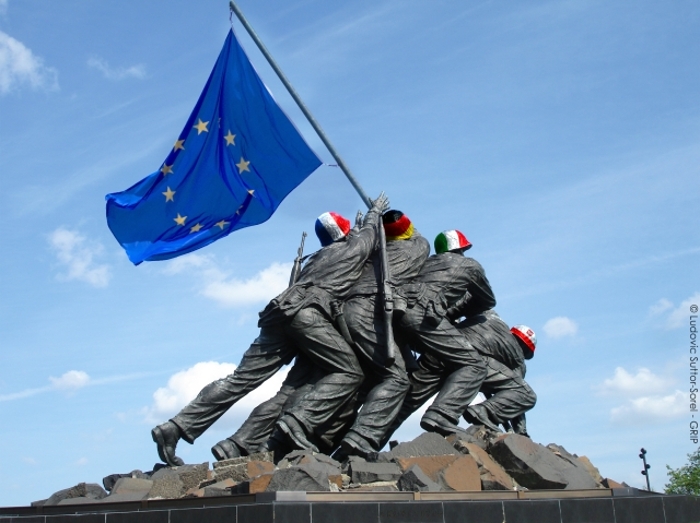 About the speakers
Dr Hugo Meijer is CNRS Research Fellow at the Centre for International Studies of Sciences Po and the founding director of The European Initiative on Security Studies (EISS), a network of over eighty universities that share the goal of consolidating security studies in Europe. Previously, he was Marie Skłodowska-Curie Fellow at the European University Institute, Lecturer in Defense Studies at King's College London, and Researcher at the Institute for Strategic Research of the French Military Academy. He received his PhD in International Relations from Sciences Po.
Recent publications: The Handbook of European Defence Policies and Armed Forces (OUP, 2018), co-edited with Marco Wyss. He has also published in such journals as Cooperation and Conflict, Journal of Strategic Studies, European Journal of International Security and the Journal of Cold War Studies.
Dr Marco Wyss (FRHistS, FHEA) is Lecturer in the International History of the Cold War at Lancaster University, a Research Fellow at the University of the Free State, and an Associate Fellow at the Institute of Commonwealth Studies. He gained his PhD in Politics and International Relations and History from the Universities of Nottingham and Neuchâtel. Currently, he is completing a monograph on Britain's and France's postcolonial security roles in West Africa for Oxford University Press. He is co-editor of the 'New Perspectives on the Cold War' book series (Brill), and the editor of the International Journal of Military History and Historiography. Together with Hugo Meijer, he recently published The Handbook of European Defence Policies and Armed Forces (OUP, 2018).