Conference | Workshop
Workshop: Business Practices, Governance and Ethics in Africa
Date

Friday 30 November 2018

Time

Location

Room

1A01 (1st floor)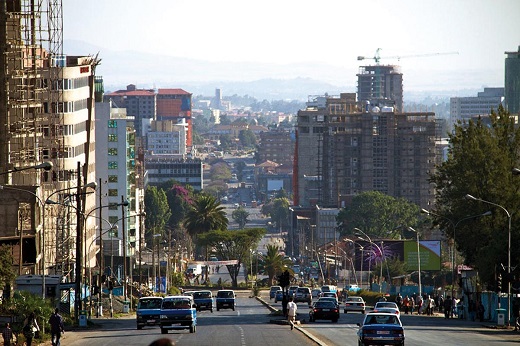 This workshop is initiated by Prof. Chibuike Uche, who is the Stephen Ellis Chair for the Governance of Finance and Integrity in Africa.
For most multinational corporations (MNCs), Africa is a continent of great opportunities and risks. Its growing population and dearth of basic infrastructure represent untapped market opportunities. On the other hand, political and social instability and widespread corruption constitute obvious dangers to the long-term interests of businesses operating in the continent. Arguably, these pitfalls were first concretized by the widespread nationalization and/or indigenization of foreign business interests Africa in the 1960s and 70s.
Although many African countries have since reversed such policies, corruption, operational and political risks remain key concerns for MNCs, not least given the increasing global surveillance of their operations. On the one hand, this has curtailed the ability of some MNCs to accommodate the 'interests' of corrupt African leaders and bureaucrats. On the other hand, it has sometimes impeded business opportunities. In 2015, for instance, a Dutch MNC, Brunel, pulled out of Nigeria stating that it is "impossible to do business [in the country] without breaking the rules." There are also cases of MNCs being fined by their home countries for bribing African leaders and bureaucrats.
Based on the above, most MNCs in Africa now tread the delicate path of balancing their high operational risks with the handsome returns they make in the continent. This can result in the pursuit of short-term profits at the expense of long-term investments. Some local companies, most notably the Dangote Group, are taking advantage of the operational void left by MNCs reluctant to invest long-term in Africa.
This workshop will bring together researchers and business managers with experience in Africa to address the following questions: Is the African brand of capitalism (Africapitalism) different? Is there a difference between the normative and positive construct of corporate governance in Africa? Is the context of corporate social responsibility in Africa different? How do MNCs adapt to the peculiar political and economic risks of doing business in Africa?
Speakers
Kenneth Amaeshi, University of Edinburgh
Amon Chizema, University of Birmingham
Abel Ezeoha, Ebonyi State University, Nigeria
Tunde Ogowewo, King's College London
Tahiru Liedong, University of Bath
Chibuike Uche, African Studies Centre Leiden (also workshop convenor)