Lecture
Rumour and Recolonisation in Muslim Chad
Date

Thursday 8 November 2018

Time

Explanation

Free to visit, drinks after

Series

Location

Room

2.27
At the Cemetery of the Martyrs in Abéché, one plot is marked, against local custom. Here lies, according to the notables of the city, the body of ʿAbd al-Ḥaqq al-Tarjumī, the most important scholar of his time, at the beginning of the colonial occupation by France. The demarcation, however, is of very recent date and the choice of this particular spot is based on an illusion. The identification of al-Tarjumī's grave is the result of the revival of his fame and part of a new tradition, that summons Muslim learning and values against the 'colonisation' by Wahhabism. Al-Tarjumi's story also involves the revival of written text in an oral context.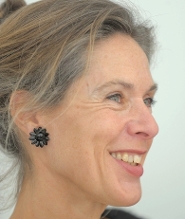 About Dorrit van Dalen
Trained as an anthropologist and an arabist, Dr. Dorrit van Dalen is an independent author with a long history in Chad.