Conference
Fernweh for Ostia: Symposium in commemoration of Dr. Johanna Stöger (1957 – 2018)
Date

Tuesday 6 November 2018

Time

Location

National Museum of Antiquities



Room

Leemanszaal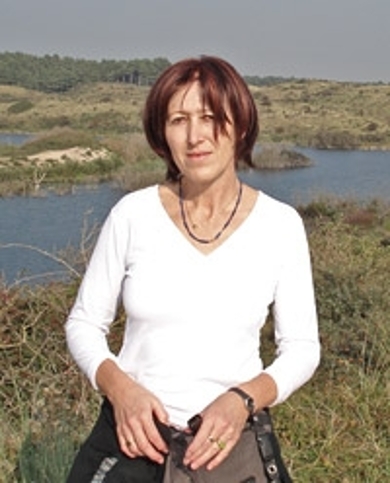 On Tuesday November 6, a symposium will be held in commemoration of our dear colleague Hanna Stöger (1957 – 2018) who passed away last August. The symposium, entitled 'Fernweh for Ostia', focuses on Hanna's many important contributions to the archaeological study of Ostia. A variety of papers, all presented by colleagues close to her, show how multifaceted her research was, ranging from archaeology and archaeological fieldwork to Space Syntax Analysis and Georeferencing.

The symposium will take place in the Leemanszaal of the National Museum of Antiquities from 13.00 / 13.30. You are all most welcome to attend the symposium and/or the drinks afterwards, which will take place in Grand Café Pakhuis from 17.30 onwards.
On November 7 (13.45 sharp) Hanna's PhD Mark Locicero will defend his PhD thesis on Ostia's Liquid Footprints in the Academy Building.
Programme
12.00 – 13.00: welcome lunch for speakers, friends and family in Grand Café Pakhuis, Doelensteeg 8, Leiden.
13.00 – 13.30: Coffee and tea in the National Museum of Antiquities
13.30: Welcome: Remembering Hanna (Miguel John Versluys)
13.30 – 14.00: Janet DeLaine (Oxford) Street plaques and other signs at Ostia
14.00 – 14.30: Miko Flohr (Leiden) From the forum to the gate: commerce, architecture and the cardo of Ostia
14.30 – 15.00: Bouke van der Meer (Leiden) Ostia's visual connections to Rome
15.00 - 15.15: Coffee and tea
15.15 – 15.45: Maura Medri & Valeria Di Cola (Rome) Space Syntax Analysis at the Baths of the Swimmer in Ostia (in Italian)
15.45 – 16.15: Dominique Ngan Tillard et al. (Delft) Can we see what lies underneath the low-lying fields in Ostia using high-resolution geophysics?
16.15 – 16.30: Hans Kamermans (Leiden) East of Monte Mario? Georeferencing Ostia
16.30 – 16.45: Till Sonnemans (Bamberg) Connecting Minds - The 2015 Leiden-Delft collaborative Survey at Ostia
16.45 – 17.00: Natascha Sojc (Augsburg) On good neighbourhood in Ostia and elsewhere - Dr. Johanna Stögers contribution to the faculty of Philology and History at Augsburg University
17.00 – 17.15: Memories of Hanna by Carlo Pavolini (Rome) and Yoshiki Hori (Kyushu University) and closing (Miguel John Versluys)
17.30 – 18.30: Drinks in Grand Café Pakhuis, Doelensteeg 8, Leiden
18.30: Dinner for speakers, friends and family