Conference
Safeguarding children's rights in immigration law
Date

Friday 23 November 2018

Time

Location
On Friday 23 November 2018 the Institute of Immigration Law and the Department of Child Law (both Leiden University) will organize an international conference on 'Safeguarding children's rights in immigration law' at Leiden Law School.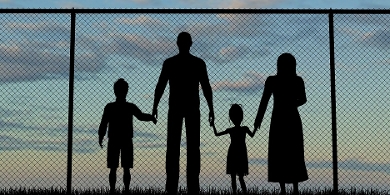 Millions of children are on the move worldwide. Children are fleeing conflicts and wars and move with or without their parents to attain a better future. Throughout the migration process, children find themselves in a vulnerable position. The entry into force of the UN Convention on the Rights of the Child has accelerated the proliferation of children's rights worldwide. Also within immigration law, the idea that children deserve specific protection has become commonplace. However, in times of the securitization of migration control, the danger exists that the best interests of the child are not a primary consideration for governments and policy makers at international and domestic levels. To address the challenge of safeguarding children's rights in immigration law, we convene this conference.
Confirmed speakers in the plenary sessions are:
Dr. Bina D'Costa (Australian National University, ANU College of Asia and the Pacific)
Ms. Andrea Vonkeman (Head UNHCR Netherlands)
Prof. Peter Rodrigues (Leiden University)

Mr. George Moschos (former Deputy Ombudsman Children's Rights in Greece)
In the afternoon, various aspects of immigration law and the protection of children's rights therein will be discussed in parallel workshops.
The Organising Committee of this conference consists of:
Prof. Dr. P.R. Rodrigues, Professor of immigration law and chair of the Institute of Immigration Law
Prof. Dr. T. Liefaard, Professor of Children's Rights
Prof. Dr. J.J. Sloth-Nielsen, Professor of Children's rights in the developing world
Dr. M.A.K. Klaassen, Assistant Professor
Dr. S.E. Rap, Assistant Professor