Lecture
"Students as suspects?" Counter-Radicalisation in the Education Sector and the Diffusion of Suspicion
Date

Thursday 3 May 2018

Time

Explanation

Free to visit, drinks after

Series

Location

Room

228
The paradoxes of counter-radicalisation policies
Could policies aimed at preventing radicalisation in Europe end up undermining the very social cohesion they aim to preserve? Since the mid-2000s a growing number of European governments have broadened the scope of counterterrorism as an issue that needs to be tackled by society as a whole. This talk considers the effects of such policies in the education sector. It begins by considering the issues facing educators and students and their families and goes on to show how counter-radicalisation policies make a contradictory demand on educators, asking them to build social cohesion and resilience while at the same time functioning as informants for security agencies. The talk then suggests that this contradictory mission might challenge key principles of (1) human rights and fundamental freedoms; (2) education for democratic citizenship (EDC), human rights education (HRE), and the objectives of building inclusive societies; and finally (3) the key objectives of counterterrorism itself. It then reflects on the logic of the securitisation of the helping professions.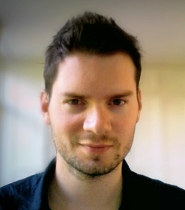 About Francesco Ragazzi
Dr. Francesco Ragazzi is lecturer in International Relations at Leiden University (Netherlands), associated scholar at the Centre d'Etudes et de Recherches Internationales (CERI/Sciences Po Paris, France) and at the Centre d'Etude sur les Conflits, Liberté et Sécurité (France). He holds a Ph.D. in Political Science from Sciences Po Paris and Northwestern University (US). His research interests include diaspora, radicalisation, terrorism, migration and citizenship. His last research project, funded by the Netherlands Scientific Organization and the European Union Marie Curie-Sklodowska program, entitled "Security and the Politics of Belonging: Homegrown terrorism, counter-radicalization and the "end" of multiculturalism?" explored the effects of security practices on contemporary meanings of community. His work has been published in peer-reviewed journals such as International Political Sociology, Security Dialogue, Political Geography, Journal of International Relations and Development, Journal of Ethnic and Migration Studies and Cultures & Conflits and has featured in numerous edited volumes. He serves on the editorial board of the journals International Political Sociology, Citizenship Studies and Cultures & Conflits. He has been consulted as an expert on issues of security by the European Parliament, the Council of Europe and the French Senate.