Lecture
What Can Music Teach Us About Muslim-Jewish Relations in Algeria and France?
Date

Tuesday 15 May 2018

Time

Explanation

Free to visit, register via lucis@hum.leidenuniv.nl. Free drinks after!

Location

Room

2.27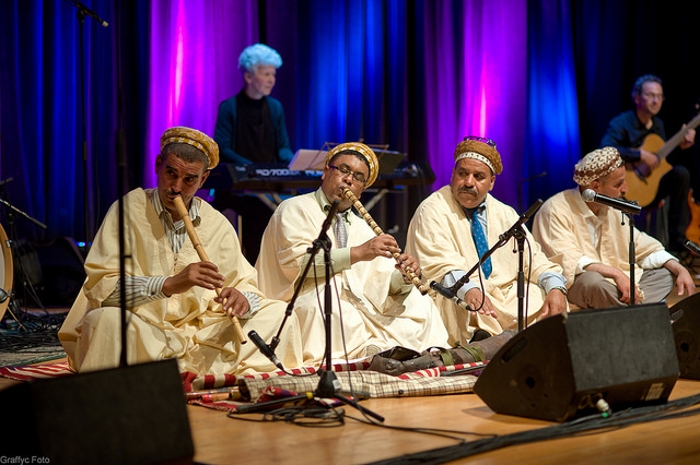 The conflicting notions of music
In the aftermath of Algerian Jews' departure for France following independence in 1962, Jews' historical specialization in music has been held up as a symbol of Muslim-Jewish intimacy and of Jewish belonging in the North African social fabric, and as an indication that positive intercommunal relations in France are possible. In this way, music has often stood against the notions of primordial Muslim-Jewish rivalry and of Jewish foreignness to Algeria.
However, ethnomusicologists have often pointed out that in many societies professional musicianship is a low-status occupation, sometimes reserved for members of relatively powerless minority populations. This talk will draw on ethnographic and archival research to ask how we can reconcile the idea that music stands for intimacy and indigeneity with the idea that it stands for hierarchy and foreignness, and to consider what this means for contemporary efforts to put music at the service of reconciliation.
About Jonathan Glasser
Jonathan Glasser is Associate Professor in the Department of Anthropology at William & Mary, in Williamsburg, Virginia. He is the author of The Lost Paradise: Andalusi Music in Urban North Africa (University of Chicago Press, 2016), which won the Mahmoud Guettat International Prize in Musicology awarded by the Tunisian Ministry of Cultural Affairs, as well as the L. Carl Brown AIMS Book Prize awarded by the American Institute for Maghrib Studies. His research articles have appeared in American Ethnologist, Anthropological Quarterly, and the International Journal of Middle East Studies, and he is an active performer of a variety of Middle Eastern and North African musical traditions.