AlphaGo movie screening
Date

Thursday 8 March 2018

Time

Location

Room

Lecture room 1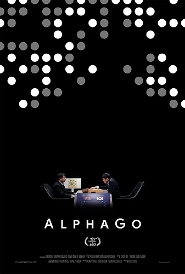 Award-winning documentary AlphaGo
The Leiden Institute of Advanced Computer Science (LIACS) invites you to an exclusive movie screening of the award-winning documentary AlphaGo. The program starts at 15:30 in lecture room 1 of the Science Campus (Gorlaeus Building, Einsteinweg 55, Leiden). The movie is made available to LIACS by Google.
Google DeepMind's researchers built the artificially intelligent (AI) AlphaGo algorithm. It was programmed to learn how to play Go by analysing previous Go games and playing against older versions of itself. With defeating Lee Sedol, who is one of the most skilled humans on the planet when it comes to the ancient game of Go, the documentary AlphaGo chronicles the greatest triumph of AI so far.
Introdution and Q&A by Prof. Holger Hoos
Holger Hoos, professor of Machine Learning at LIACS and fellow of the Association for the Advancement of Artificial Intelligence (AAAI), will introduce the movie. His research interests are focused on empirical algorithmics with applications in AI working on automated algorithm design. Prof. Hoos will provide answers in a short Q&A about the movie afterwards. The program ends with drinks and snacks at the FooBar in the Snellius Building (Niels Bohrweg 1, Leiden).
Do not miss this unique opportunity to watch AlphaGo, the ultimate collision of AI and the most difficult game in the world.
Registration
Admission is free, but please do register here.
Program movie screening
| | | |
| --- | --- | --- |
| | Chair | Dr. Frank Takes |
| | 15:30 - 15:45 | Introduction by Prof. Holger Hoos |
| | 15.45 - 17.15 | Movie screening |
| | 17.15 - 17.30 | Q&A by Prof. Holger Hoos |
| | 17.30 - 18.00 | Drinks and snacks @ Snellius' FooBar |