Lecture
Gender, Religion and Kickboxing: The empowerment-paradigm in sport participation
Date

Thursday 22 February 2018

Time

Explanation

Free to visit, drinks after

Series

Location

Room

228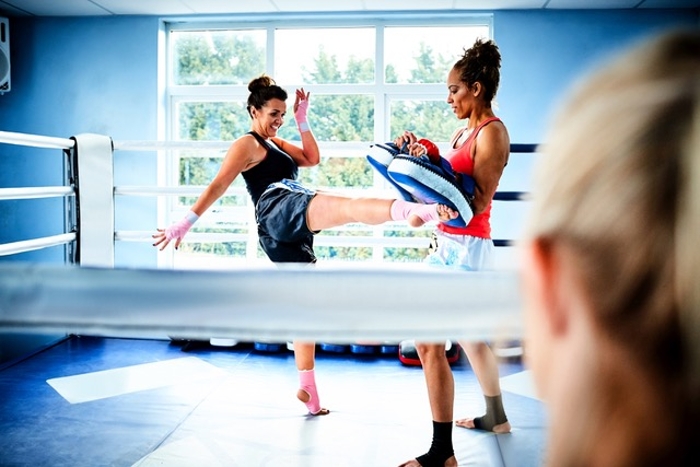 In the Netherlands, Muslim female engagement in ladies-only kickboxing has doubled in the backdrop of national initiatives to promote, widen access and increase opportunities for ethnic minority Muslim females to engage in kickboxing and other combat sports. Too often, their participation is celebrated as a sign that these 'helpless' women are now empowering themselves. This is because kickboxing is marketed as a necessary tool to empower Muslim women, and equip them with the physical skill and power to rescue, strengthen and save themselves.
In this lecture, Jasmijn Rana discusses how the trend of practicing sports in gender-segregated settings can include forms of pious self-improvement that highlight the religious practices of the young women and girls. It is not necessarily the sort of liberal, secular practice Western-centric minds may assume to accompany sporting practices. While the gender binary is indeed upheld within recreational kickboxing training, Rana suggests that it challenges the male-dominated space of kickboxing at large.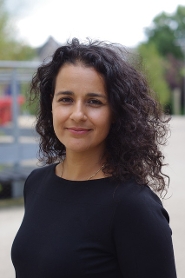 About Jasmijn Rana
Jasmijn Rana is an assistant professor at the Institute of Cultural Anthropology and Development Sociology of Leiden University, with a special interest and expertise in gender, intersectionality, diversity, youth, urbanity and intangible heritage. Her recently finished PhD-dissertation focuses on daily life of young Muslim women in kickboxing and explores the process of acquiring bodily knowledge and skills as a means of (re-)producing notions of self and senses of belonging. In 2017, she graduated (magna cum laude) on her PhD thesis, titled 'Young Muslim Women in Kickboxing: Learning and Belonging', at the Berlin Graduate School for Muslim Cultures and Societies, Freie Universität Berlin. Jasmijn studied cultural anthropology at the University of Amsterdam where she graduated in 2009 with a MA thesis on beauty practices among high-class women in Casablanca, Morocco.