Alumni Event
Cleveringa Meeting in Tokyo
Date

Monday 20 November 2017

Location


Tokyo

Room

Deshima Lounge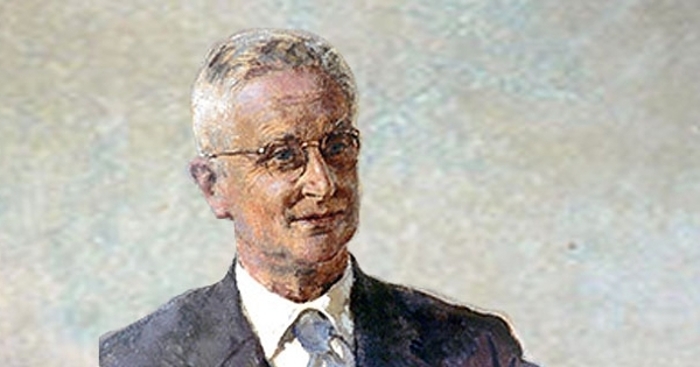 It is our great pleasure to invite all alumni living in and around Tokyo for the Cleveringa Meeting on 20 November 2017.
The Leiden University Fund (LUF) has organized Cleveringa meetings anually since 1946 in cooperation with regional committees to commemorate the famous protest speech by prof.mr. R.P. Cleveringa on 26 November 1940. Leiden scientists worldwide hold interesting lectures on current scientific topics around November 26th.


This year Professor of the Arts and Cultures of Japan Ivo Smits will give the lecture
"Getting the picture: Holland as symbolic language in early modern Japan"

We have left no stones unturned in sending e-mails and contacting your friends, nevertheless, it will be highly appreciated if you also remind your Leiden alumni friends in and around Tokyo not to miss this wonderful opportunity!

We look forward to seeing you!
Summary
"Getting the picture: Holland as symbolic language in early modern Japan"
Histories of early modern Japan (1600-1868) that deal with Japan's contact with the rest of the world always mention that China and the Netherlands were the two exclusive trade partners of Japan in this period. They will also mention the creation of a Japanese discipline of "Hollandology" (rangaku), dedicated to the study of European knowledge.
The story of this field of knowledge transfer has always been one of empirical knowledge. Yet around 1800, European symbolic images confronted Japanese scholars with a wholly different category of knowledge from the West.
These images were not 'realistic' and had instead to be understood as symbolic messages.

This Cleveringa lecture will address the symbolic image (or emblem) as a major representative of Renaissance and later European worldviews, and its reception in early modern Japan.
Specifically it will ask how early modern Japanese tried to make sense of Holland as a place that produced both realism and symbolism.
Ivo Smits is Professor of Arts & Cultures of Japan at Leiden University
Date : Monday 20 November
Start : Doors open 18:30h. Start 19:00
Place : Tokyo
Venue : Dutch Embassy
Fee : Free
For information and registration please send an email to suzanne-van.rijn@minbuza.nl