Lecture
NVBMB Speaker of the Year 2017 Lecture
Prof. dr. Lucy Shapiro (Stanford University)
Date

Friday 15 September 2017

Time

Location

Room

Lecture hall C1
NVBMB Speaker of the Year 2017 Prof. dr. Lucy Shapiro will present her lecture "3-D Systems Architecture of a Bacterial Cell Cycle" at several locations, one of which is at the Leiden University (please note the updated location: the lecture will be presented in Lecture hall C1 at the Gorlaeus Laboratories).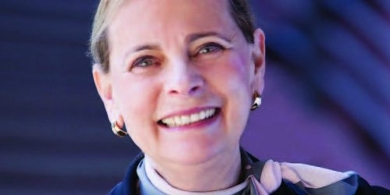 Lucy Shapiro is a Professor in the Department of Developmental Biology at Stanford University School of Medicine where she holds the Virginia and D. K. Ludwig Chair in Cancer Research and is the Director of Stanford's Beckman Center for Molecular & Genetic Medicine. She is a member of the scientific advisory boards of the Ludwig Institute for Cancer Research, the Pasteur Institute in Paris, and the Lawrence Berkeley National Labs and is a member of the Board of Directors of Pacific Biosciences, Inc. Her studies of the control of the bacterial cell cycle and the establishment of a systems engineering paradigm underlying cell differentiation has yielded fundamental insights into the living cell and garnered her multiple awards including the International Canadian Gairdner Award, the Abbott Lifetime Achievement Award, the Selman Waksman Award and the Horwitz Prize. In 2013 President Obama awarded her the US National Medal of Science. She is an elected member of the US National Academy of Sciences, the National Academy of Medicine, and the American Academy of Arts & Sciences.
Abstract
The cell cycle control logic in Caulobacter drives an integrated system that operates in time and space. Oscillating levels of a small number of temporally-controlled master regulators enable multiple cell cycle functions. Cell cycle regulation is, to a striking degree, a whole cell phenomenon with transcriptional circuitry interwoven with the 3-D deployment of phospho-signaling proteins and proteases. The phospho-signaling system monitors the topology of the cell and is central to establishing asymmetric cell division. The overall regulatory 'wiring diagram' incorporates changes in DNA methylation state that enhance system robustness.
About the NVBMB
The Netherlands Society for Biochemistry and Molecular Biology (NVBMB) was established in 1927 and represents students and professionals working in the area of biochemistry and molecular biology. The society aims to stimulate the field of biochemistry and molecular biology at a high professional level.
See here for more information about the NVBMB.
NVBMB Speaker of the Year 2017