Lecture
Political Science Lunch Research Seminar: Being Young in Italy in Times of Crisis
Date

Wednesday 5 April 2017

Time

Location

Room

5.A37
Being Young in Italy in Times of Crisis: A Political Portrait of a Disillusioned Generation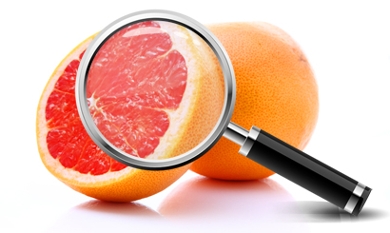 Young Italians (from 17 up to approximately age 34) show value orientations and life priorities significantly different from older generations (including young adults - age 35-44, despite their age proximity). I argue that we are faced with a significant generational change, which is due to the cultural climate which has characterized the periods when today's young people lived the formative phases of their personalities. Young Italians spent their adolescence in a period (from approximately the second half of the nineties) when widespread confidence in indefinite growth and endless development and wealth (as a consequence of major social changes, such as the reform of job contracts) were being pushed aside by much more somber prospects. Therefore they appear remarkably more concentrated on private, materialistic and somewhat traditional aims and values.
The Italian case is particularly interesting, because the younger generations were already weakened by the enduring disinterest of politics towards their declining opportunities, and the aforementioned dynamics have tended to overlap and weave themselves together with the effects of the economic crisis which, since 2007, has hit them with particular intensity. All of these factors have contributed in creating a generational disadvantage which has been analyzed by recent literature. What has received much less attention, however, is how young people react to these changes, including their perceptions about their future and the strategies they opt for. Nonetheless, concentrating upon this is a useful point of departure in order to understand recent trends in educational and professional choices, and is particularly important in comprehending the peculiar approach that young Italians have towards politics and political participation. Starting from this, young Italians' images and expectations about politics, as well as their patterns of political participation and engagement, will be addressed in this paper. We will draw both on quantitative data (surveys carried out by Demos and by Lapolis on representative samples of the Italian population and Eurobarometer surveys for comparative analysis) and on qualitative research (consisting of 93 interviews conducted from 2008 up to 2016 on young people with different social and economic background).
Elisa Lello teaches Political Sociology at the University of Urbino Carlo Bo (Italy), where she takes part to the research activities promoted by LaPolis, the Political and Social Studies Laboratory led by Ilvo Diamanti. Her research interests include the transformations of political parties, the emerging forms of participation and civic engagement and the debate around the changes occurring within Western representative democracies. Moreover, during most recent years she devoted to the analysis of young people and generational change, and above all she concentrated upon the relationship between young people and politics in Italy. She published articles on different reviews, such as Modern Italy and the Rassegna Italiana di Sociologia. In 2015 she published "La triste gioventù. Ritratto politico di una generazione" (Rimini, Maggioli).