Lecture
Episode analysis: A useful technique to understand suicide terrorism, Dutch politics, history, and one's self
Date

Wednesday 12 April 2017

Time

Location

Room

Room 3.48

Registration
Would you like to join the lecture? Register now.
About the lecture
The presentation introduces "Episode analysis" (a technique using factor analysis on time-tagged data) as a new technique for identifying trends and patterns in suicide terrorism, politics, history, and the author's personal emails. It is proposed that clustering terrorists incidents, words in political speeches, or contributors to one's email inbox on the basis of similarities of occurrence in time, provides remarkable insight into waves or episodes associated with phenomena relevant to politics, public administration, and global affairs.
About the speaker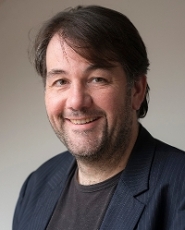 Dr. Mark Dechesne is Associate Professor at Leiden University. He obtained his doctorate in 2001 for an experimental psychological analysis of the effects of fear of death on social behavior. He combined insights from existentialist philosophy and principles of social cognition and decision making. He was awarded the praemium erasmianum studiorum (2002) for an exceptional dissertation in the social sciences and humanities, and a VENI innovational incentive grant from NWO (2003) to expand his research. His research is primarily focused on developing basic knowledge regarding human judgment, decision making, and beliefs, and the study of various societal questions in which these processes play an important role. Dr. Dechesne has served on the editorial boards of the Journal of Personality and Social Psychology, the European Journal of Social Psychology, and Group Processes and Interpersonal Relations.
About the seminars
Diplomacy and Global Affairs (DGA) Research Seminar Series is a series launched by the Research Group on Diplomacy and Global Affairs at the Institute of Security and Global Affairs. The seminars of internationally acknowledged guest researchers and faculty members deal with current research topics in diplomacy, international relations, global affairs, and political economy broadly conceived and target a broad audience through their interdisciplinary focus.
For more information, please contact: